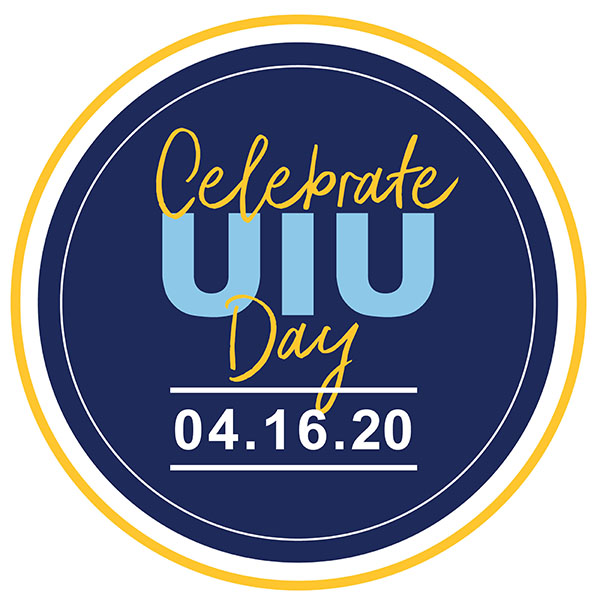 FAYETTE, Iowa (April 24, 2020) – Upper Iowa University's Celebrate UIU Day proved to be an inspirational success as the UIU community secured approximately $95,000 through 531 donations during an 1,857-minute period on Thursday, April 16, and Friday, April 17. Support for Celebrate UIU Day continued with nearly $1,300 in additional contributions after the fundraising event had ended. In addition, Peacocks past and present were encouraged to participate by sharing stories, memories and photos across social media throughout the day.
In response to the COVID-19 epidemic, one of the initiatives highlighted during the online event was the Emergency Student Aid Fund. Donations to this fund directly help students in need by relieving stress caused by unforeseen financial setbacks, allowing students to stay focused on their academic goals. Since 2016, this fund has supported 86 UIU students with over $74,000 in emergency aid thanks to generous donors and a partnership with Great Lakes Higher Education Corporation and Affiliates.
"The generosity provided by our alumni, faculty, staff, students, and other friends and family of the University was especially overwhelming this year," Andrew Wenthe, vice president for external affairs, said. "Despite the ongoing challenges we are all now facing, the Peacock family once again demonstrated its unyielding commitment to making an impact in the lives of our current and future students. Thank you to everyone who helped make this year's Celebrate UIU Day a success."
Upper Iowa University is a private, nonprofit university providing undergraduate and graduate degree programs to about 5,200 students-nationally and internationally-at its Fayette, Iowa, campus, 21 U.S. education locations in Arizona, Illinois, Iowa, Kansas, Louisiana, Oklahoma, Texas, Wisconsin, as well as a location in Hong Kong.
A thank you video featuring UIU President William R. Duffy and his wife, Sharon, can be viewed at https://youtu.be/4HHfsGSR4WE. For additional information, including donors, designations and other Peacock family videos, visit uiu.edu/PeacockStrong.