Apartment-Style Living
Apartment-style housing is another primary living area for upperclassmen. UIU's Fayette Campus offers an apartment building on campus called Lee Towers.  Apartment-style living is available for both men and women, and holds six apartments.  A resident assistant is located in the building.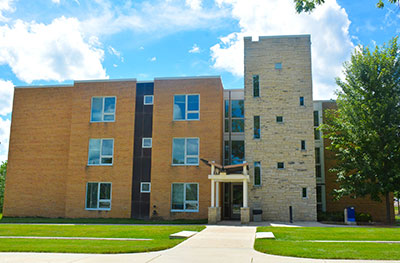 Lee Towers
Amenities
Laundry
WiFi
Furnished Appliances
Furnished living room/bedroom
Additional Information, Photos, Video 
Room and board costs are available on our Tuition/Costs page.