Supply Chain Management
Available Online
Undergraduate Certificate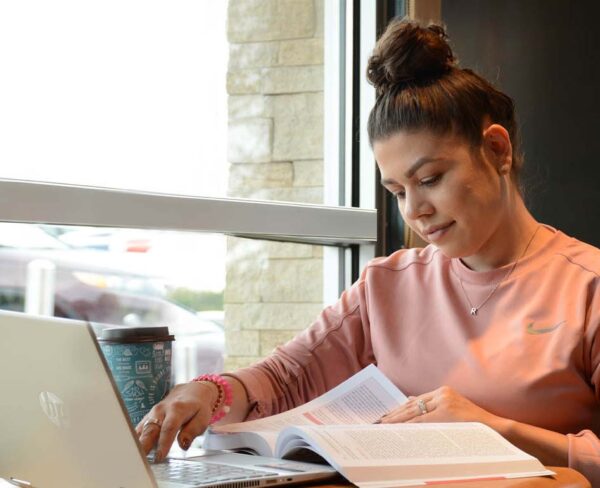 Learning Experience
UIU's 100% online Supply Chain Management certificate program offers a flexible learning experience featuring:
The same high-quality education you would get from a UIU classroom
8-week classes and an accelerated, 6-week summer session offer you year-round access to the courses you need.
Quick completion time – the certificate can be completed in less than a year
Dedicated advisor to help with your academic plan
Careers in Supply Chain Management
The Supply Chain Management field is expected to continue to add jobs to the economy, including:
Supply Management Planner
Logistics Specialist
Order Fulfillment Specialist
Purchasing Specialist
Supply Chain Contracts Manager
Warehouse Manager
Commodity Manager
And many more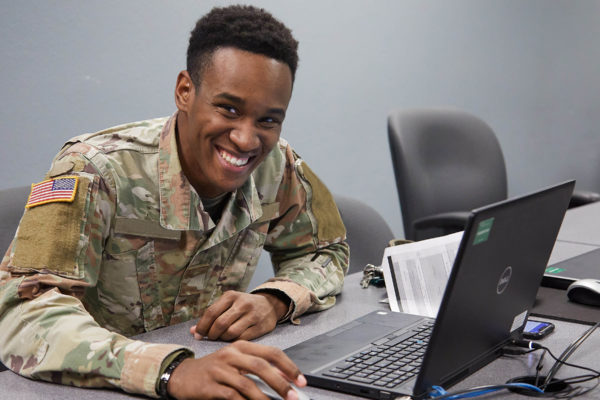 Military and Veterans
Upper Iowa has been named a top Military-Friendly University by Military Advanced Education and VIQTORY for many years.  We are proud to be a participating institution in the Principles of Excellence and Yellow Ribbon programs.
The appearance of U.S. Department of Defense (DoD) visual information does not imply or constitute DoD endorsement
Admissions
When you're ready to apply for your Supply Chain Management certificate, we're ready to help you every step of the way.
Go Further with a Bachelor's
UIU's certificate program is a great start for those looking to complete a bachelor's degree in Supply Chain Management.
General Certificate Information
Certificate Courses for Credit
You must complete an application for admission as a non-degree seeking student to pursue a certificate.
Acceptance into a UIU Certificate Program
Students with no college experience must submit an Official High School Transcript or GED.
Students with previous college experience must submit a copy of their Official High School Transcript/Diploma or GED, and copies of any previous college transcripts.
Students accepted into a UIU certificate program do not qualify for federal, state and institutional aid. Acceptance into a UIU certificate program does not guarantee admission into an associate, bachelor's, or master's degree program.
Current Degree-Seeking UIU Students
Students may seek a certificate while working on their degree program. Your academic advisor can assist in coordinating certificate courses as part of your degree program. No additional application or paperwork is necessary to begin working on your certificate. Upon successful completion of all required courses in the certificate, a Certificate Claim Form must be completed. There is a certificate claim fee of $30. Certificates are awarded on the same dates as the established graduation dates published by the Registrar's Office (catalog, "Graduation and Beyond"). Certificate completion will not be posted on the transcript.
Financial aid is only available to students who are degree-seeking with UIU and have gone through the standard application and award process. Financial aid is not available to non-degree seeking students pursuing certificates. Certificate courses must also apply to degree requirements to be eligible towards financial aid hours.
As with other course preparation, prerequisite courses represent foundational knowledge the student needs to be most successful. Your academic advisor can assist in the selection of the most appropriate sequence of courses to match your academic preparation.
Upper Iowa University will accept transfer credit towards the certificate, including courses taken at other accredited colleges/universities, experiential learning portfolio credit through UIU, and CLEP (catalog, "Transferring Credits"). The amount transferred and applied to the certificate will not exceed nine of the 15 credits (15/16 for GIS) required. A minimum of six semester credits through Upper Iowa University must be completed to earn an Upper Iowa University certificate. If transfer credit is being used for the certificate, an official transcript must be provided.