Choosing a minor field of study is optional. A minimum of 15 semester hours of separate identifiable semester credits must be earned for each minor that is declared. The same course may not be used in a major and a minor or among multiple minors unless the course is a required course (not part of a "select" area) in both the major and the minor or among multiple minors.
Curriculum
COMM 102 Introduction to Mass Media (3 credits)
COMM 105 Public Speaking (3 credits)
COMM 203 Communication Theory (3 credits)
COMM 415 Communication Ethics (3 credits)
Plus Two of the Following (6 credits):
COMM 220 Principles of Interviewing
COMM 310 Feature Writing
COMM 320 News Editing
COMM 326 New and Experimental Media
COMM 332 Writing for Media
Plus Two of the Following (6 credits):
COMM 276 TV Production
COMM 286 Radio Production
COMM 305 Organizational Communication
COMM 307 Business and Professional Communication
COMM 308 Sport Writing and Reporting
COMM 334 Public Relations
GRAF 218 Digital Photography and Editing
GRAF 280 Web Publishing and Social Media
GRAF 319 Digital Video and Editing
MKT 358 Consumer Behavior
MKT 363 Advertising and Integrated Marketing Communication
Note: Students must choose either the minor in Communication Studies or the minor in Mass Media.
Explore Your Program
Courses
See course descriptions for your minor.
Academic Calendar
Keep up with registration deadlines, session dates, holiday breaks and exam schedules.
Careers
Learn about the resources available in Career Development.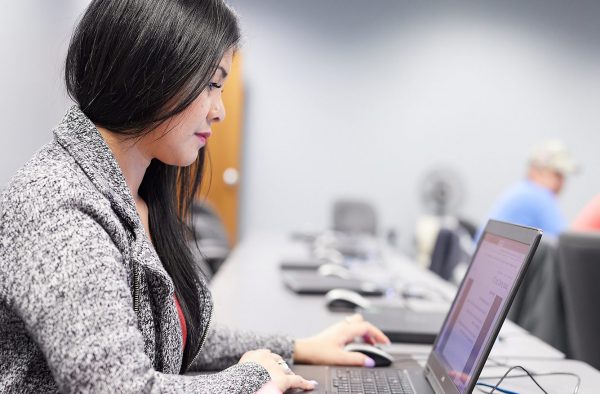 Convenient, Focused Scheduling
UIU students have the advantage of focusing on fewer classes at once with the Two-at-a-Time schedule.
Admissions
We're ready to help you every step of the way.
Academic Support Services
Providing resources to support you through your classes.