Throwback Thursday
A visual look at the history of Upper Iowa University.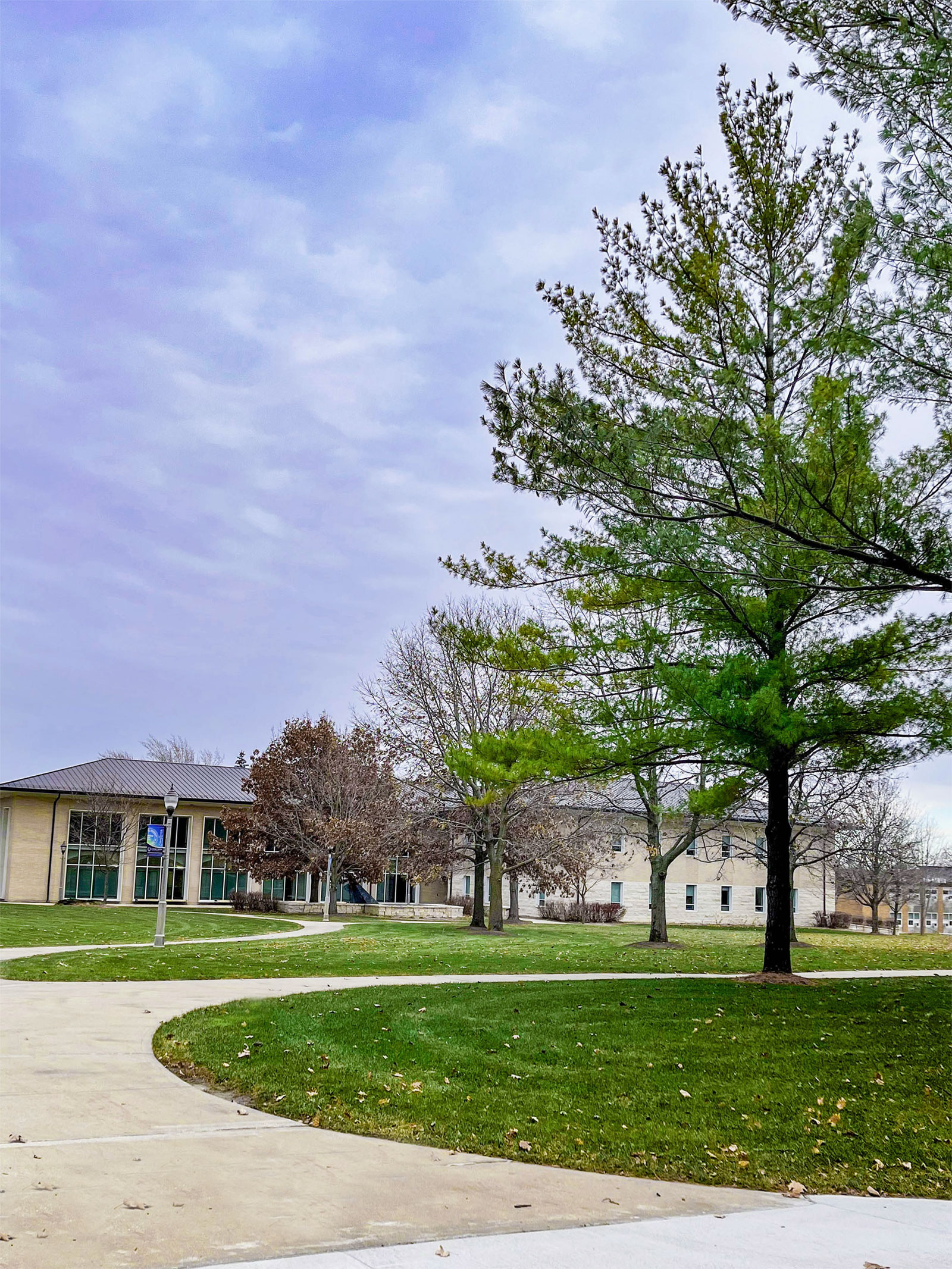 The fall foliage has dearly departed, and the chilliness of winter has started. There's nothing to fear, when next year is here, with new beginnings that have already been charted!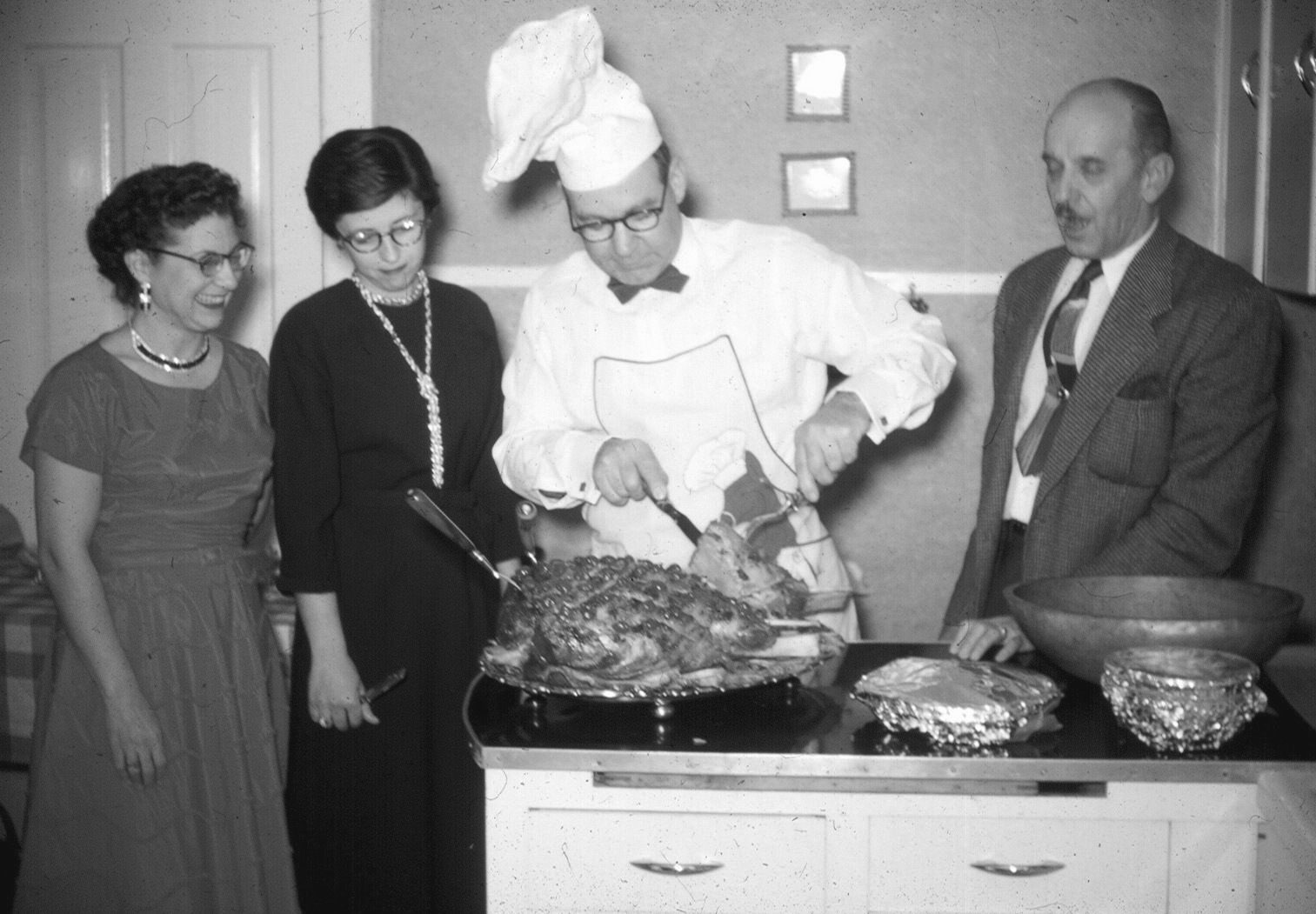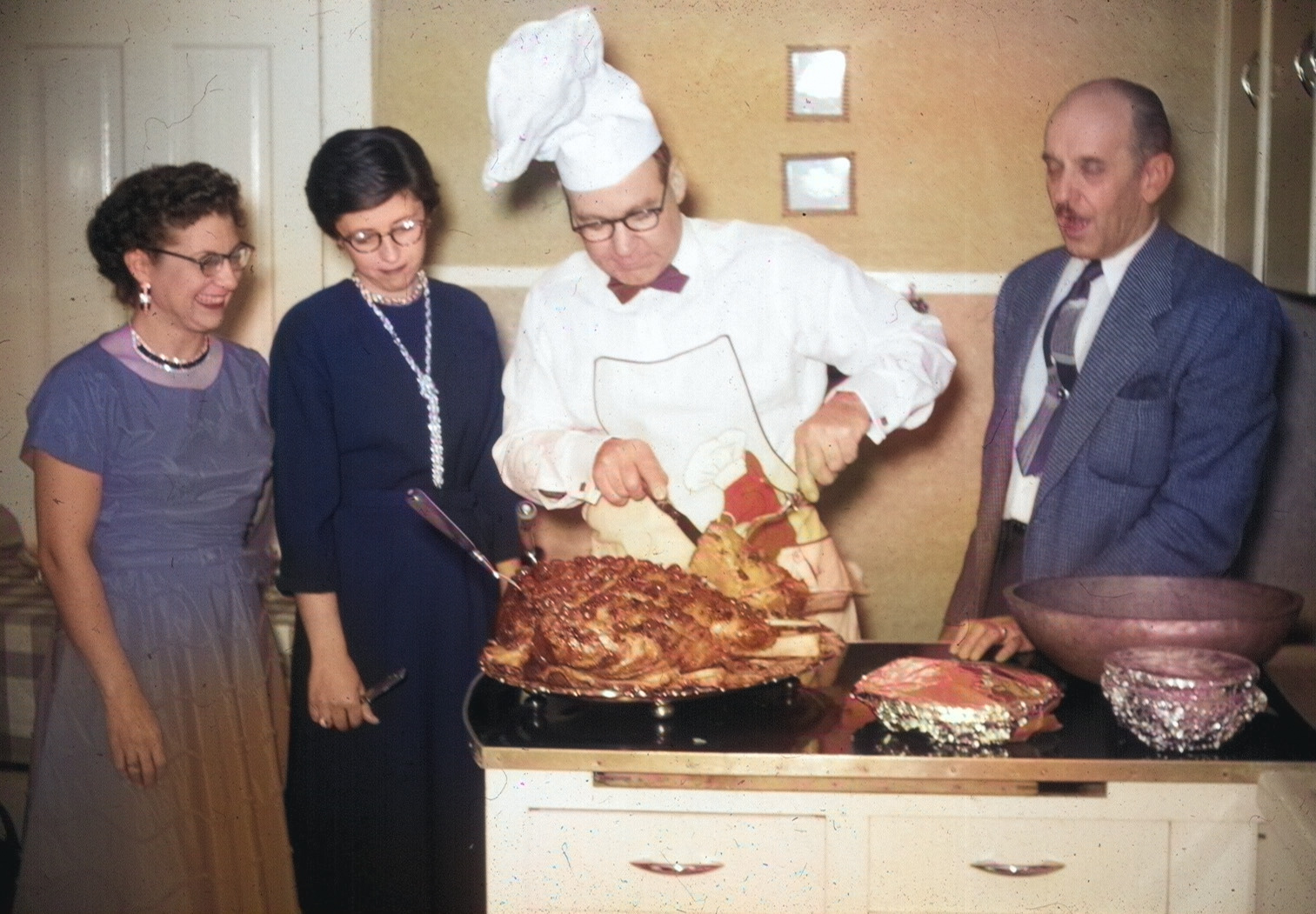 It's Turkey Time, Peacocks! Take trip with us back to 1954, when UIU President Eugene Garbee carved up a holiday feast for friends and family. Garbee helped UIU grow tremendously during his tenure, and many of the projects undertaken endure to this day.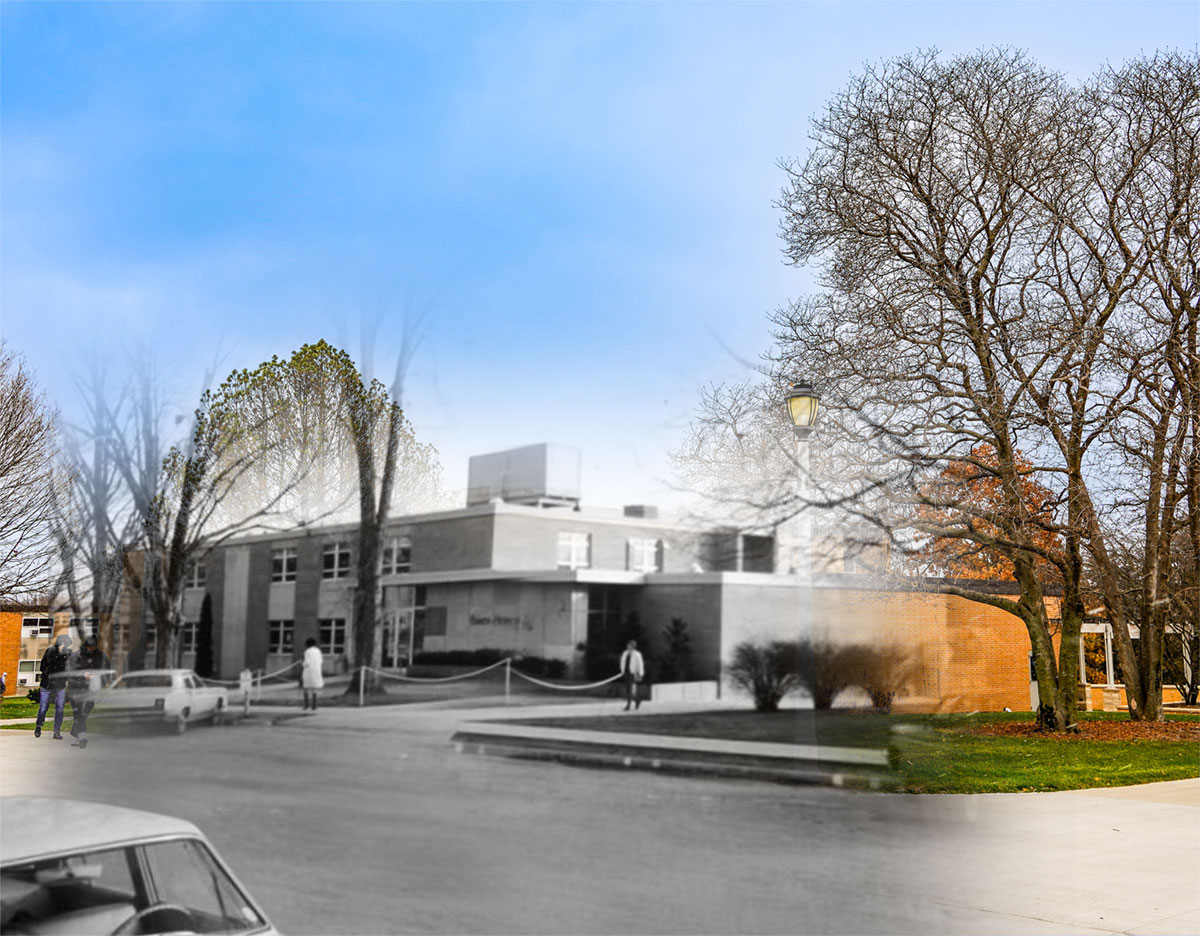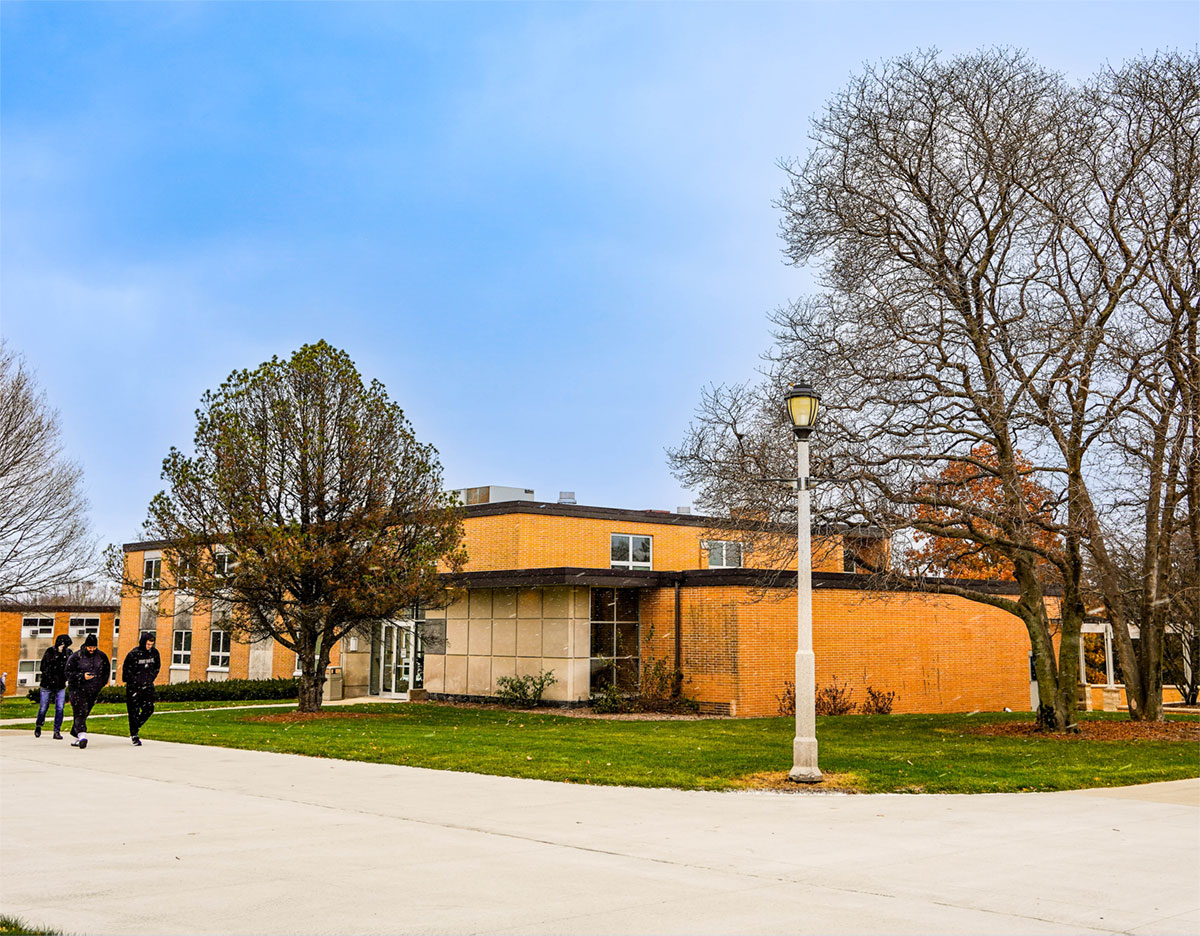 From parking lot to relaxing spot, we'd say things have trended positive since the 1960s outside Baker-Hebron Hall on campus!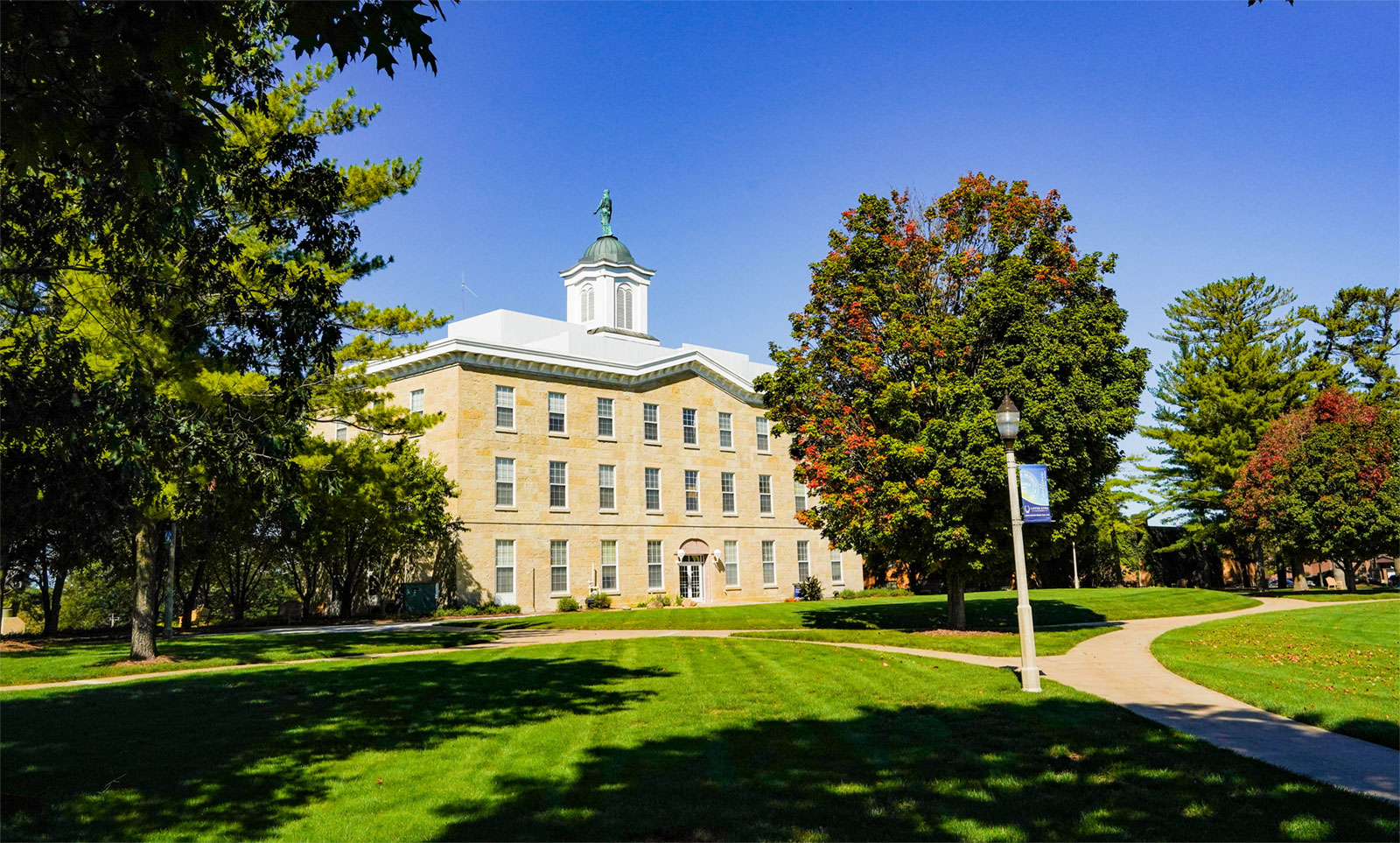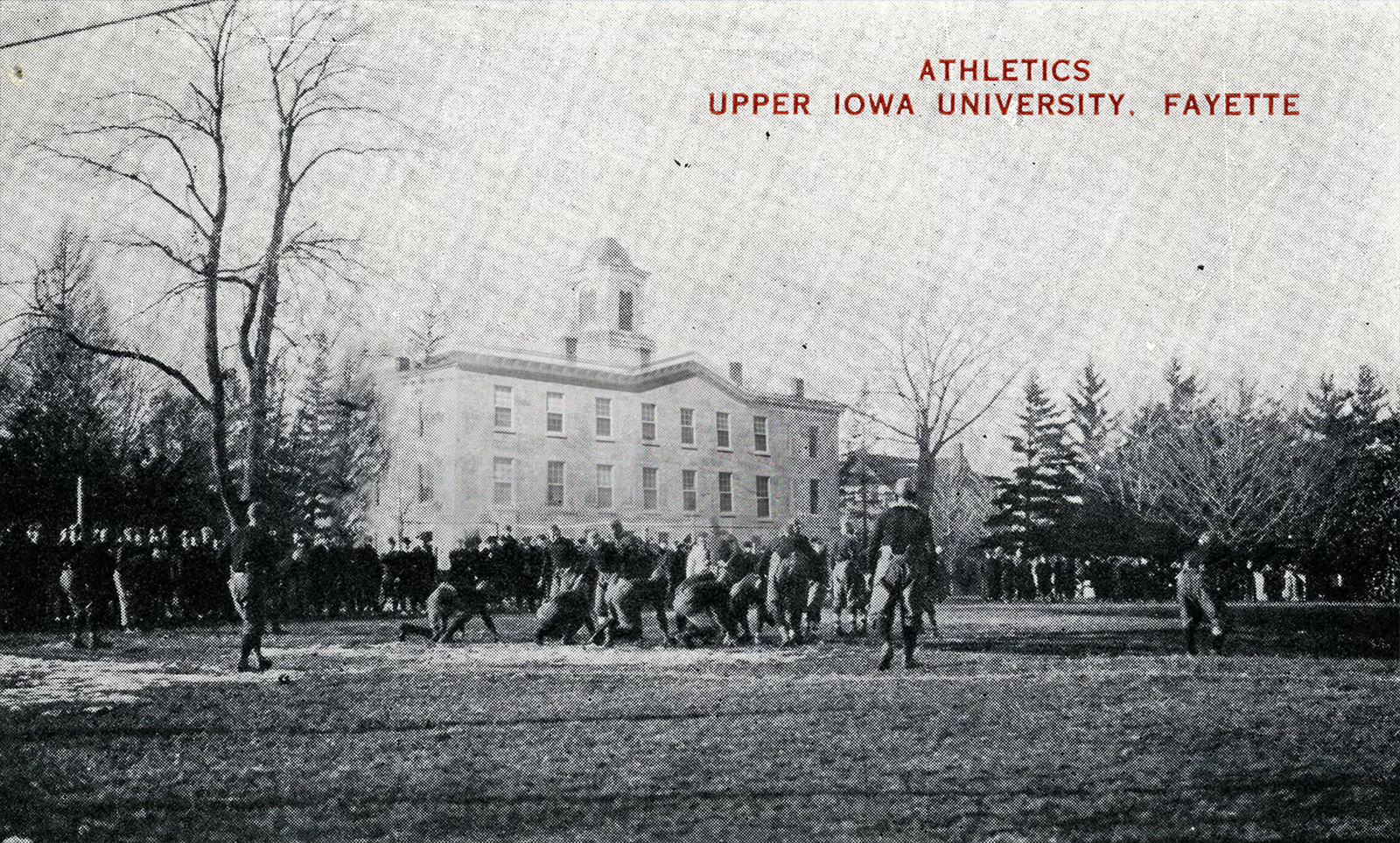 Football on the back lawn takes on a whole new meaning when we look back and see a game being played behind Alexander-Dickman Hall. There's a certain charm to college football being played right outside your classroom window!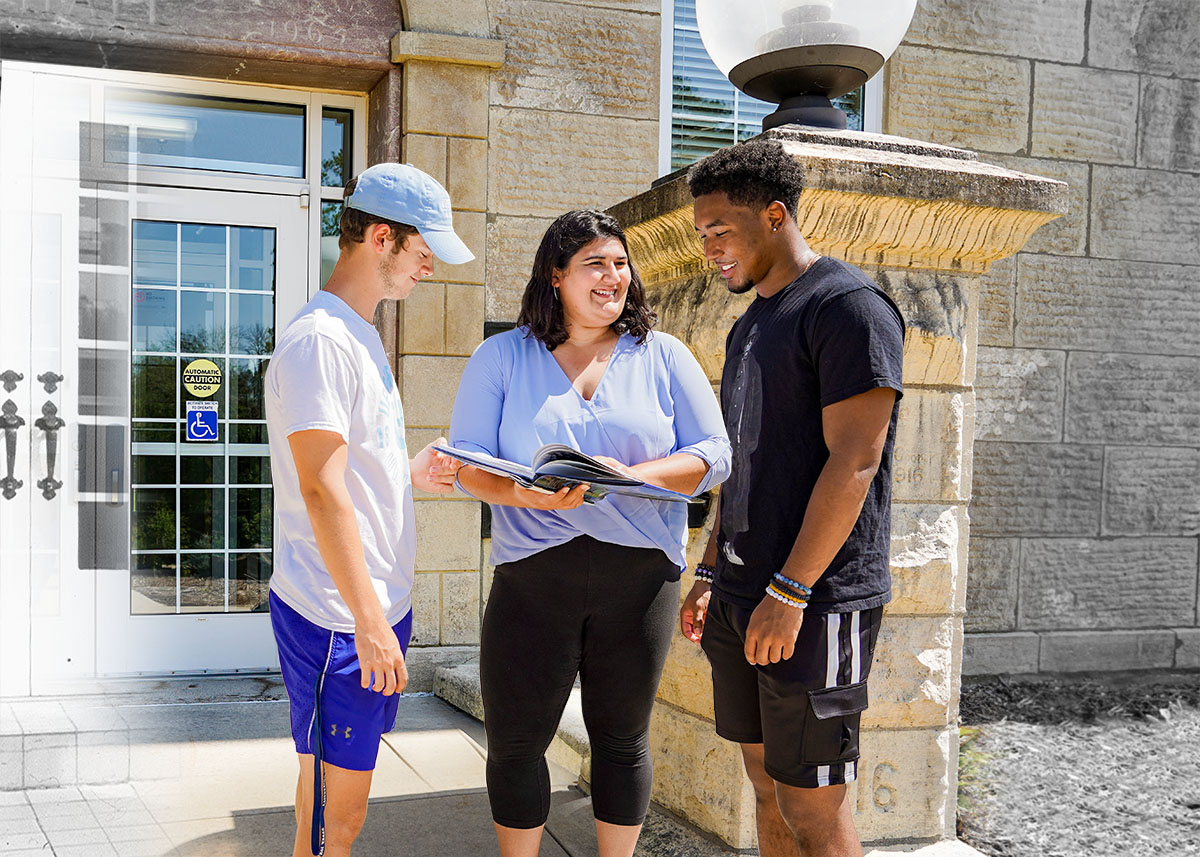 Whether it's Professor Grace Meyer in the 1970s or a new group of Resident Assistants in 2021, you'll always find a helping hand and friendly face on campus to help you get where you're going.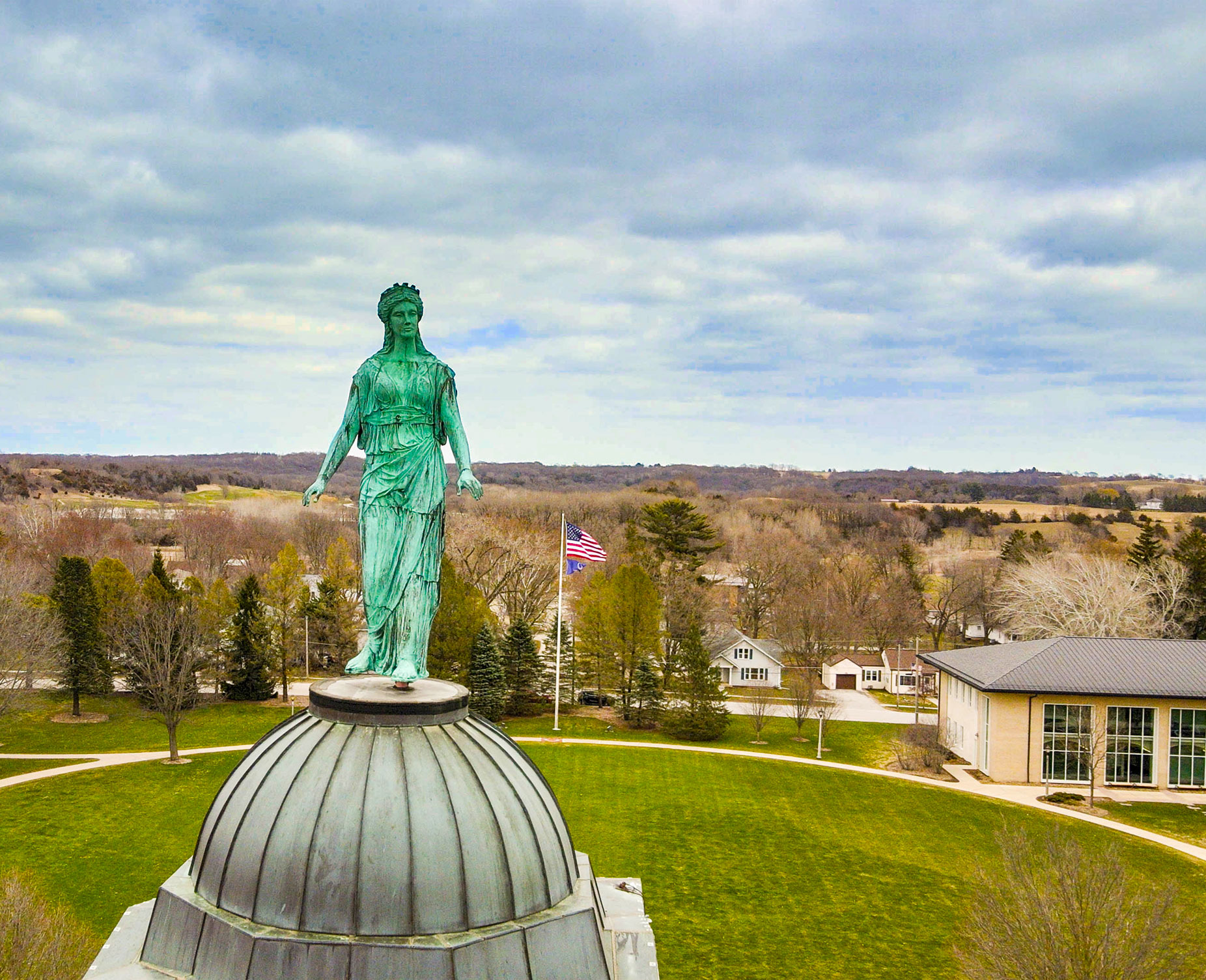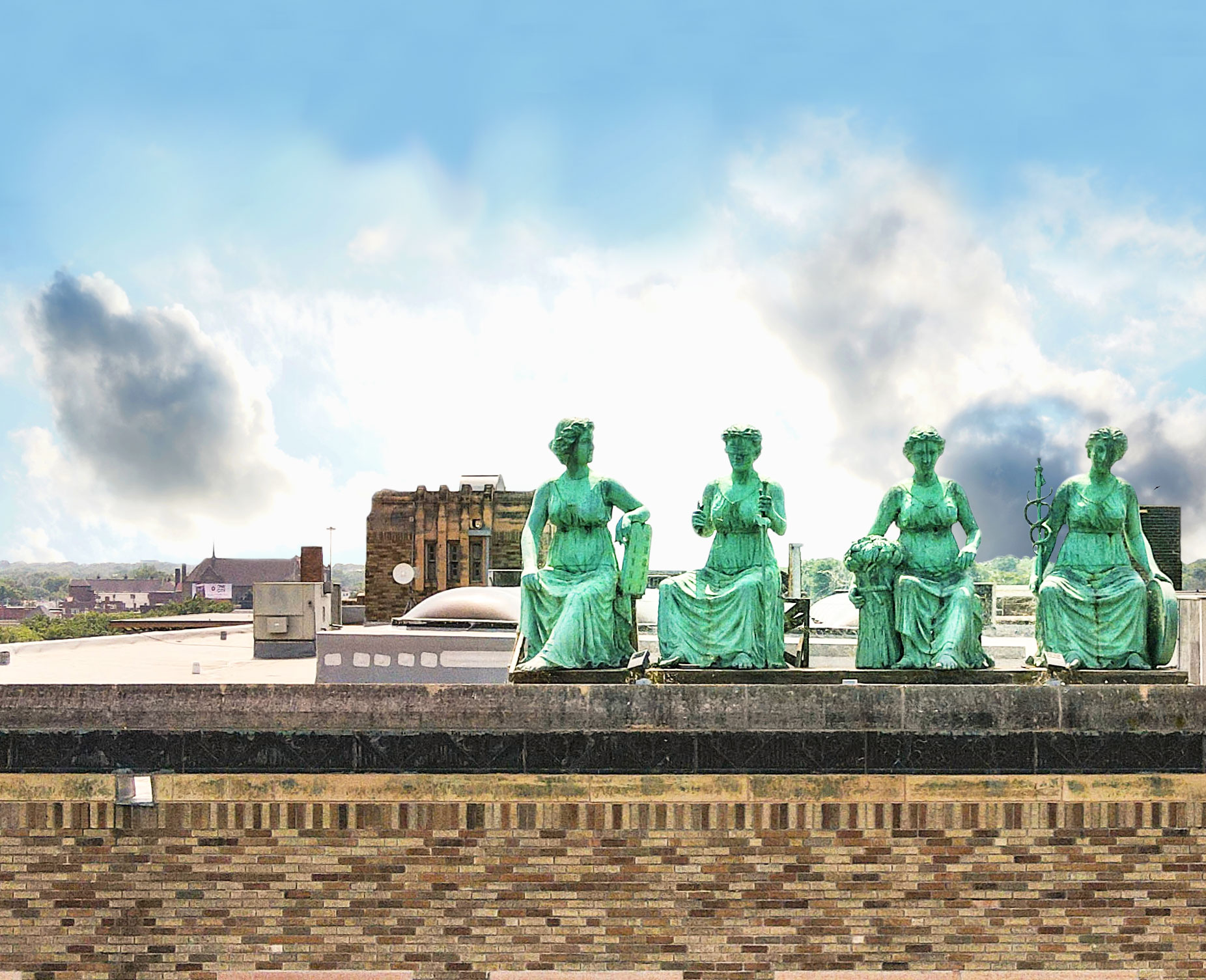 In addition to our educational center, UIU and Waterloo share another special connection – the Green Goddess atop Alexander-Dickman Hall in Fayette has four sister statues an hour away! Separated in 1963, take a glimpse at them reunited!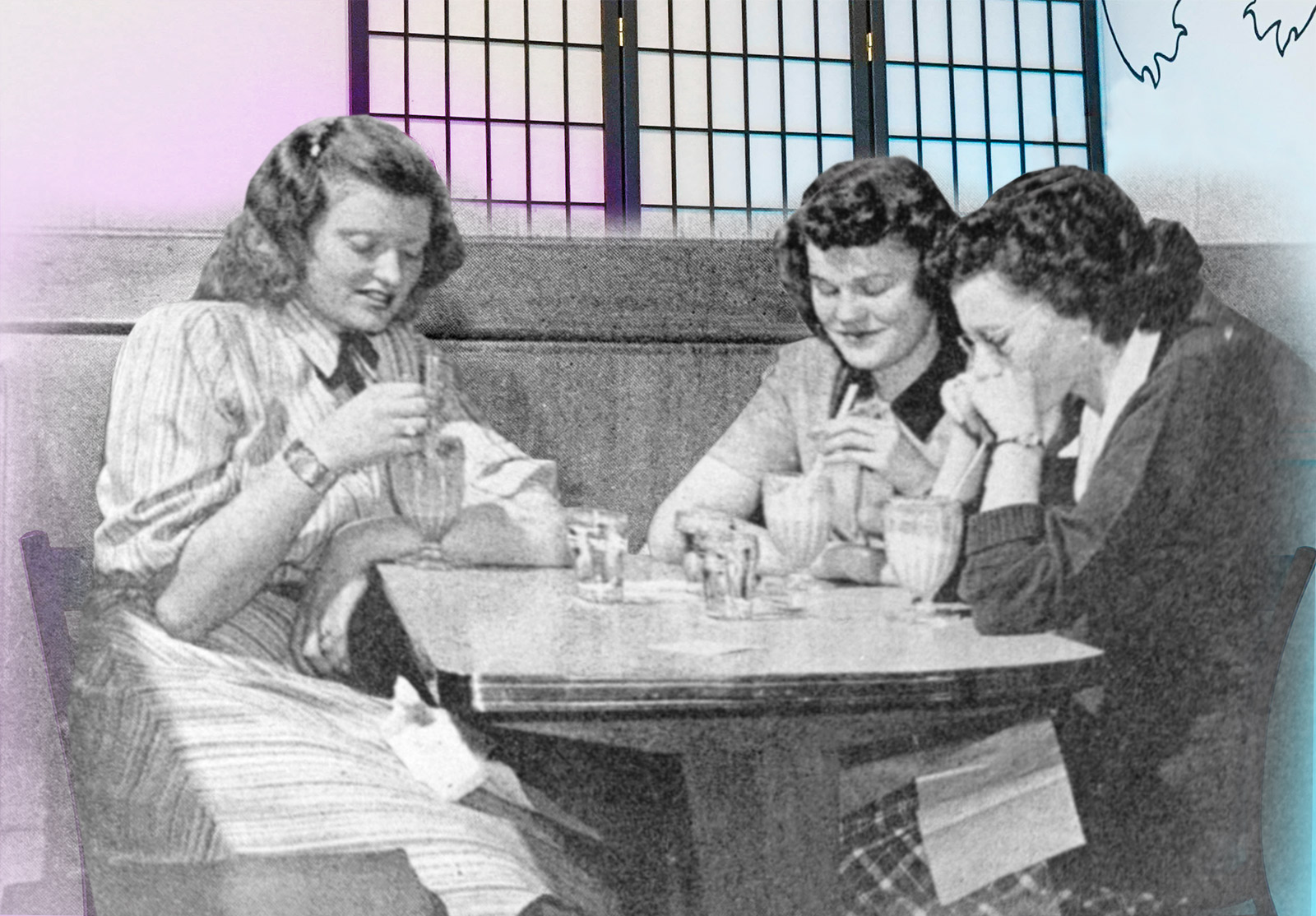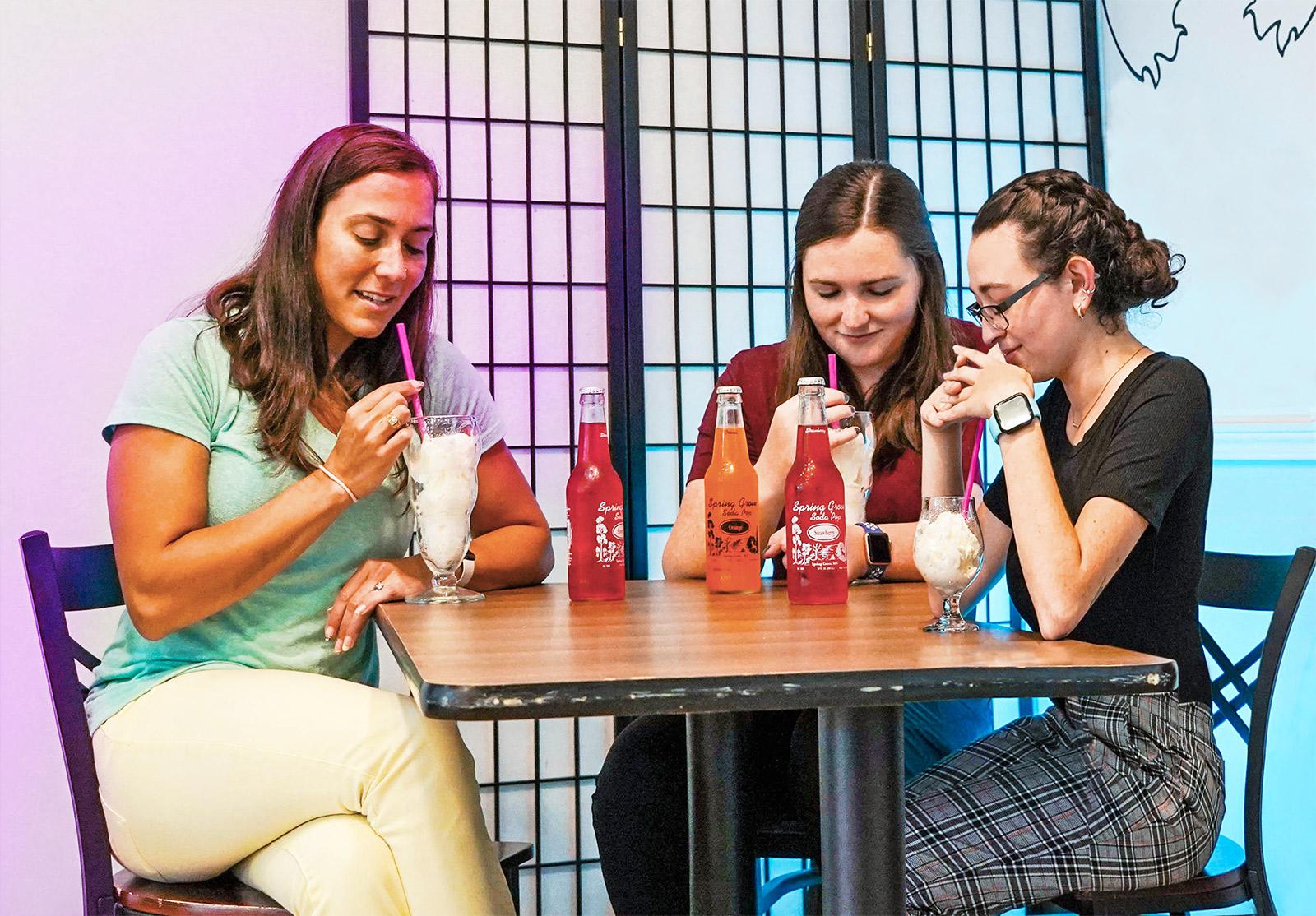 It's summer, and it doesn't matter how old you are – we all scream for ice cream! UIU students from the past are shown enjoying cool treats in Garbee Hall, and today's students, faculty and staff can head to Sugar Bowl in downtown Fayette for their frosty fix!
Who's ready for a picnic? UIU students from 1922 head off campus, walking in front of the library. 99 years later, students still have an array of options around the city and campus for the perfect picnic spot.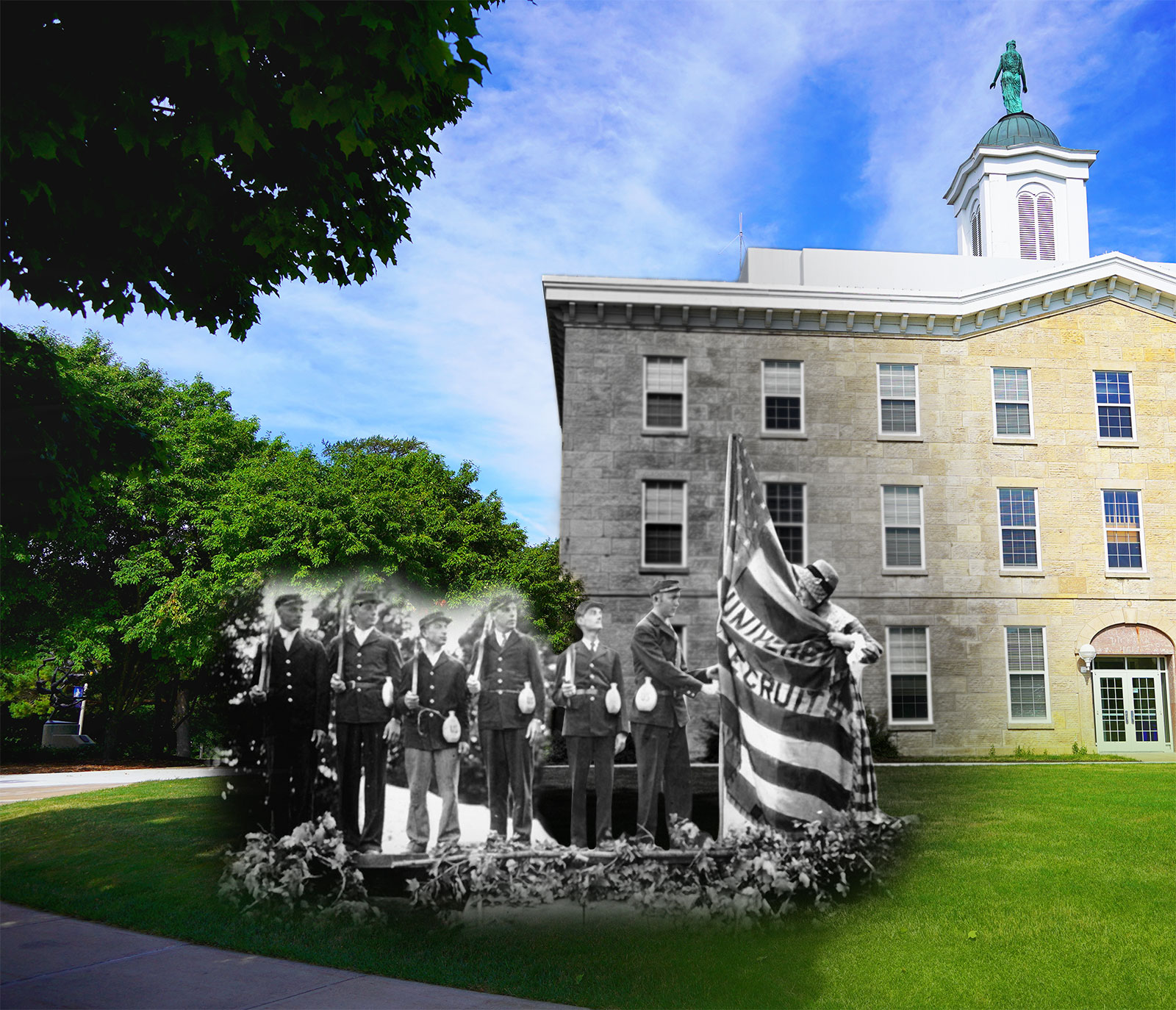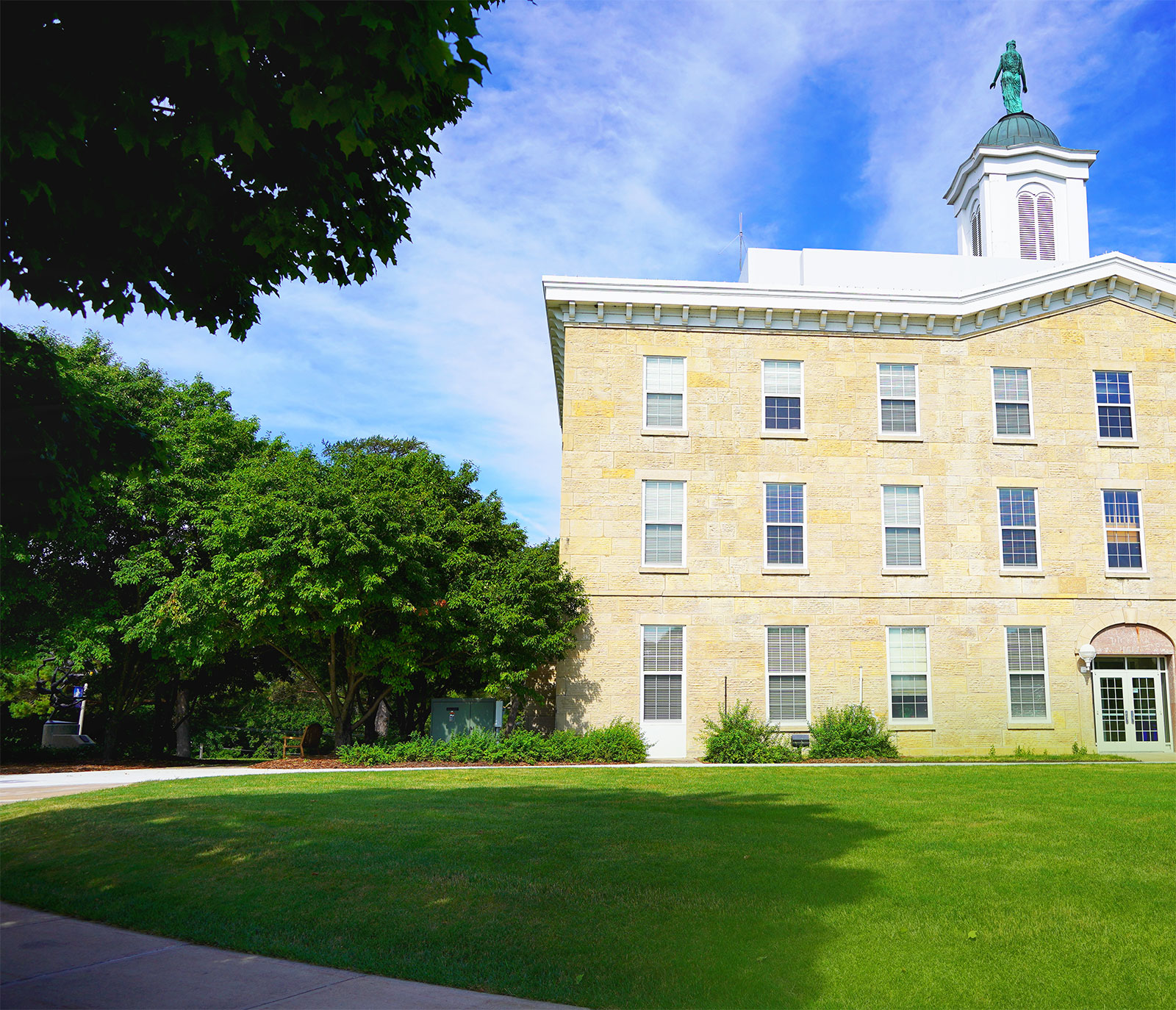 As we head into the July 4th weekend, take a trip back in time with us to the 1860s as we see UIU students recruited for the Civil War. UIU professor Dr. Charles Coleman (C.C.) Parker also enlisted and served as a surgeon. Many artifacts from this era are on display in the library on the Fayette Campus!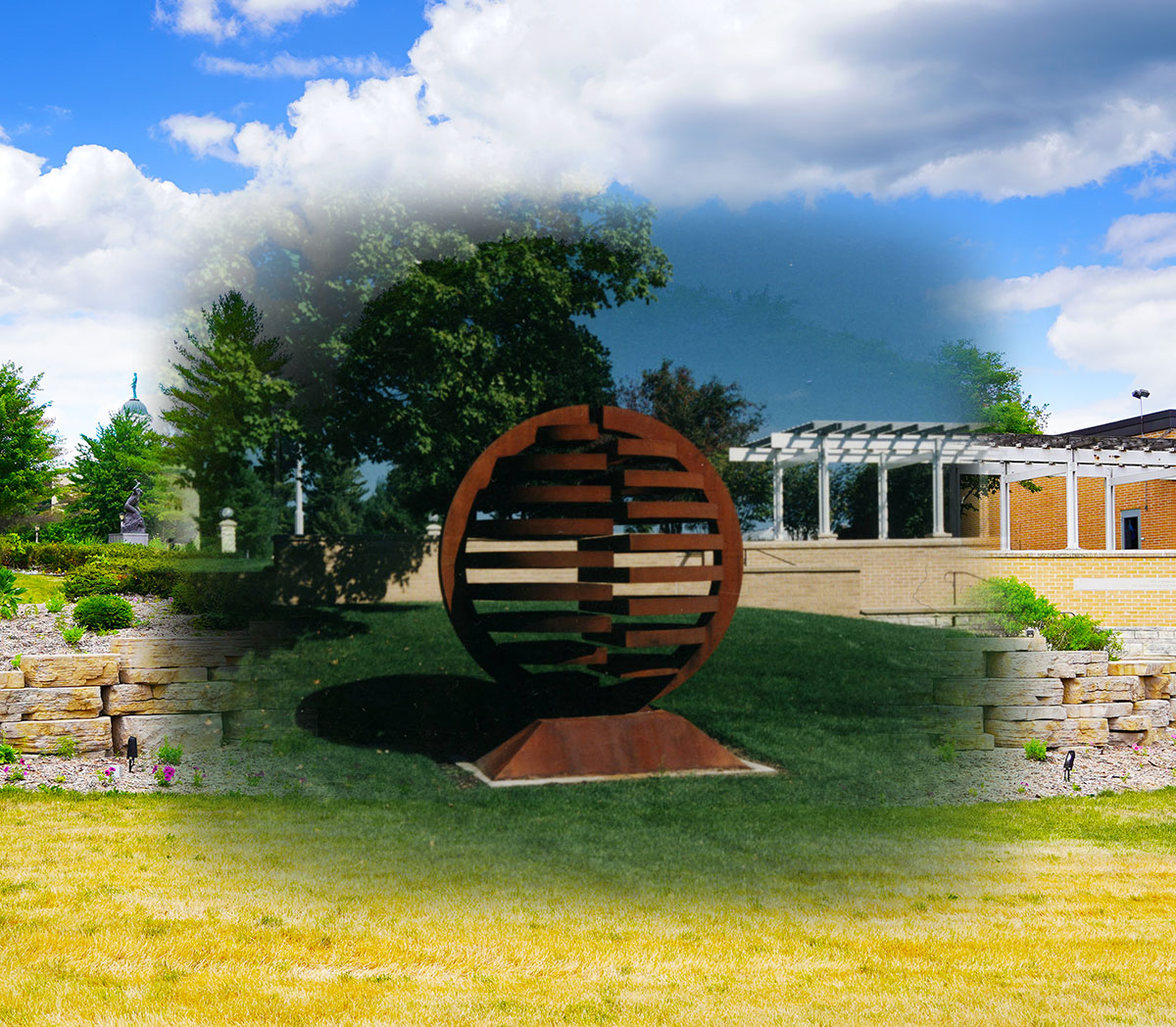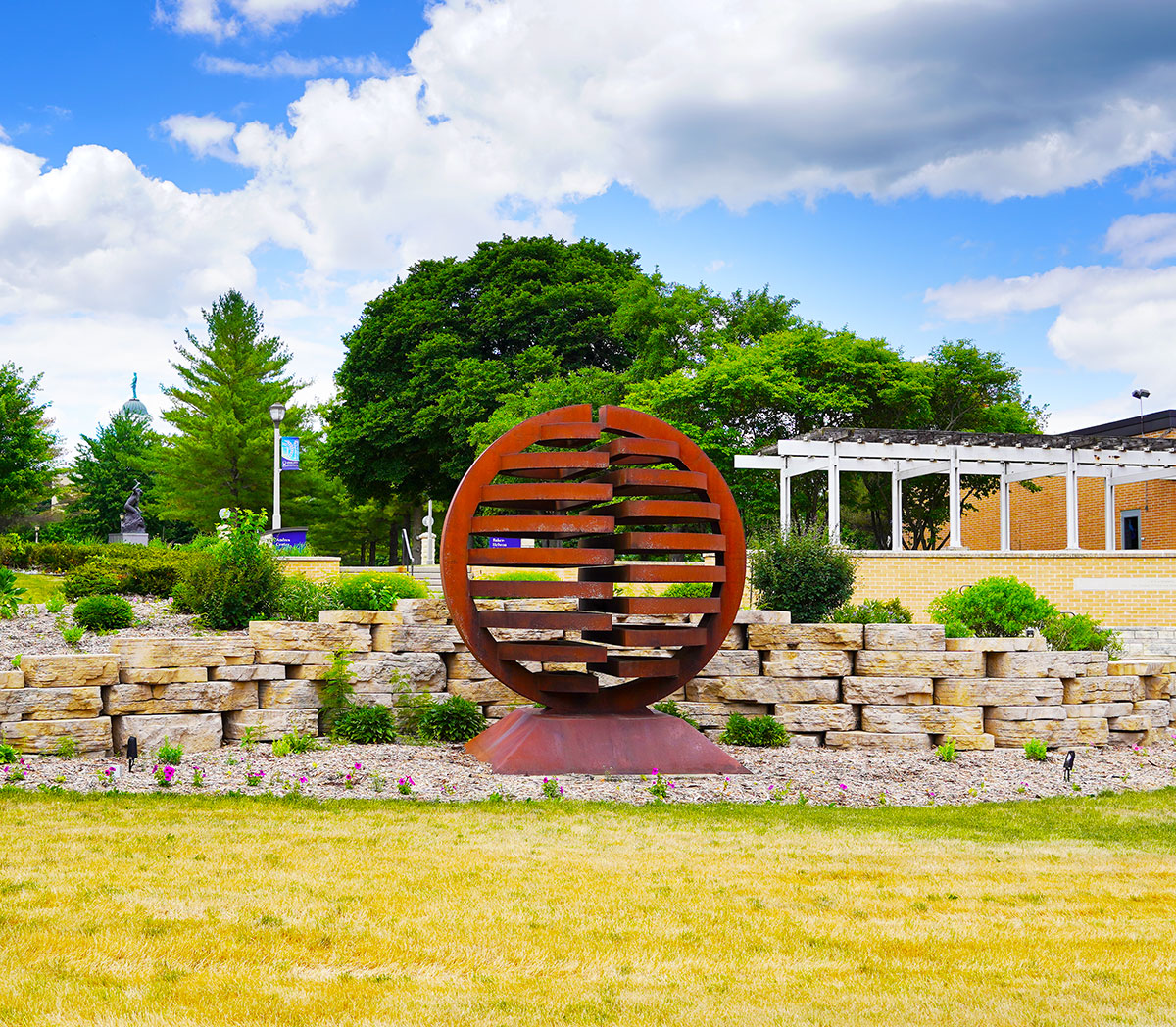 Tying the center of campus together, the sculpture called 'Concentric' presents different views depending on your vantage point. Shown here in 1997 with a much lusher lawn and 2021 as we deal with a drought!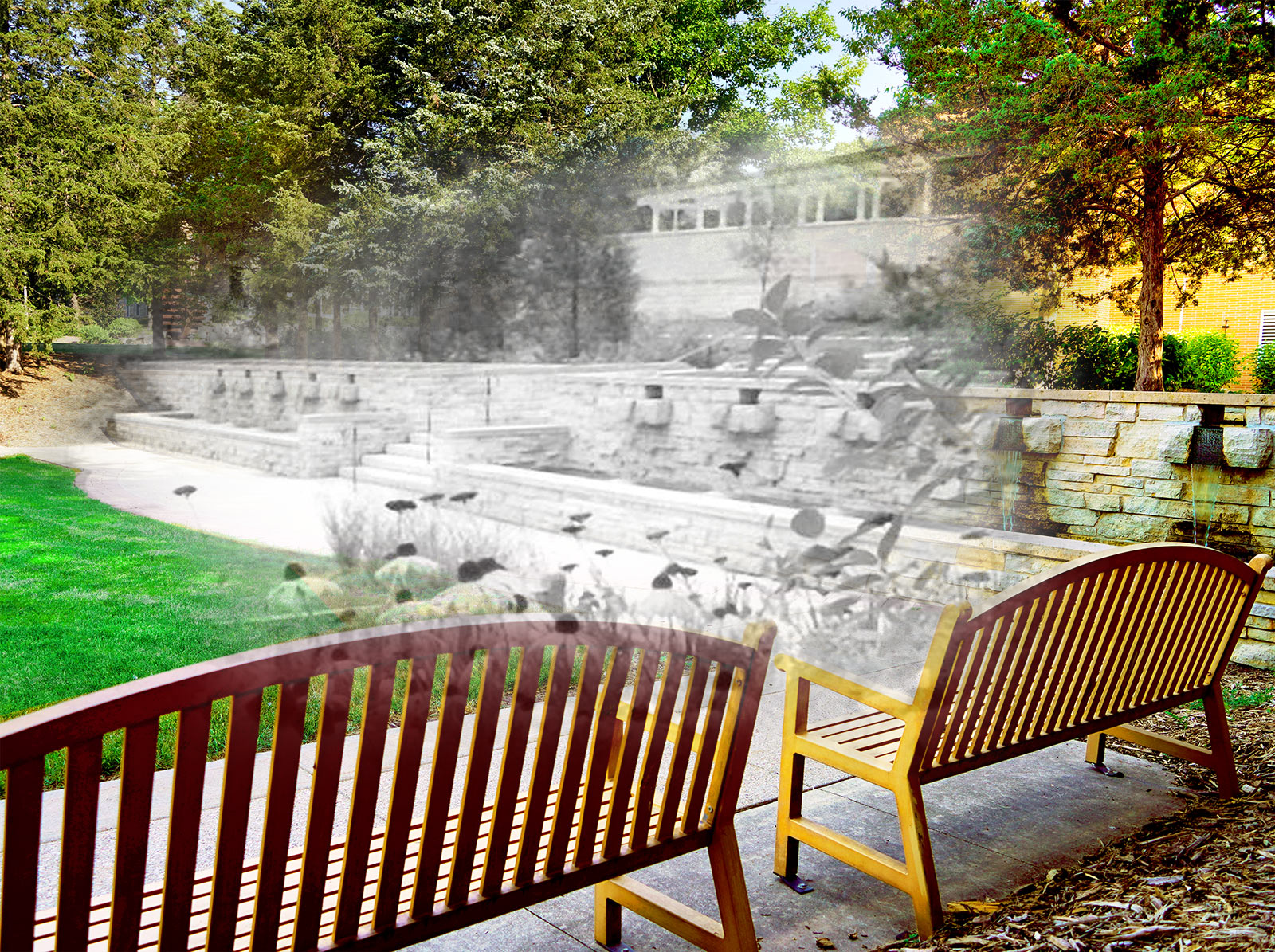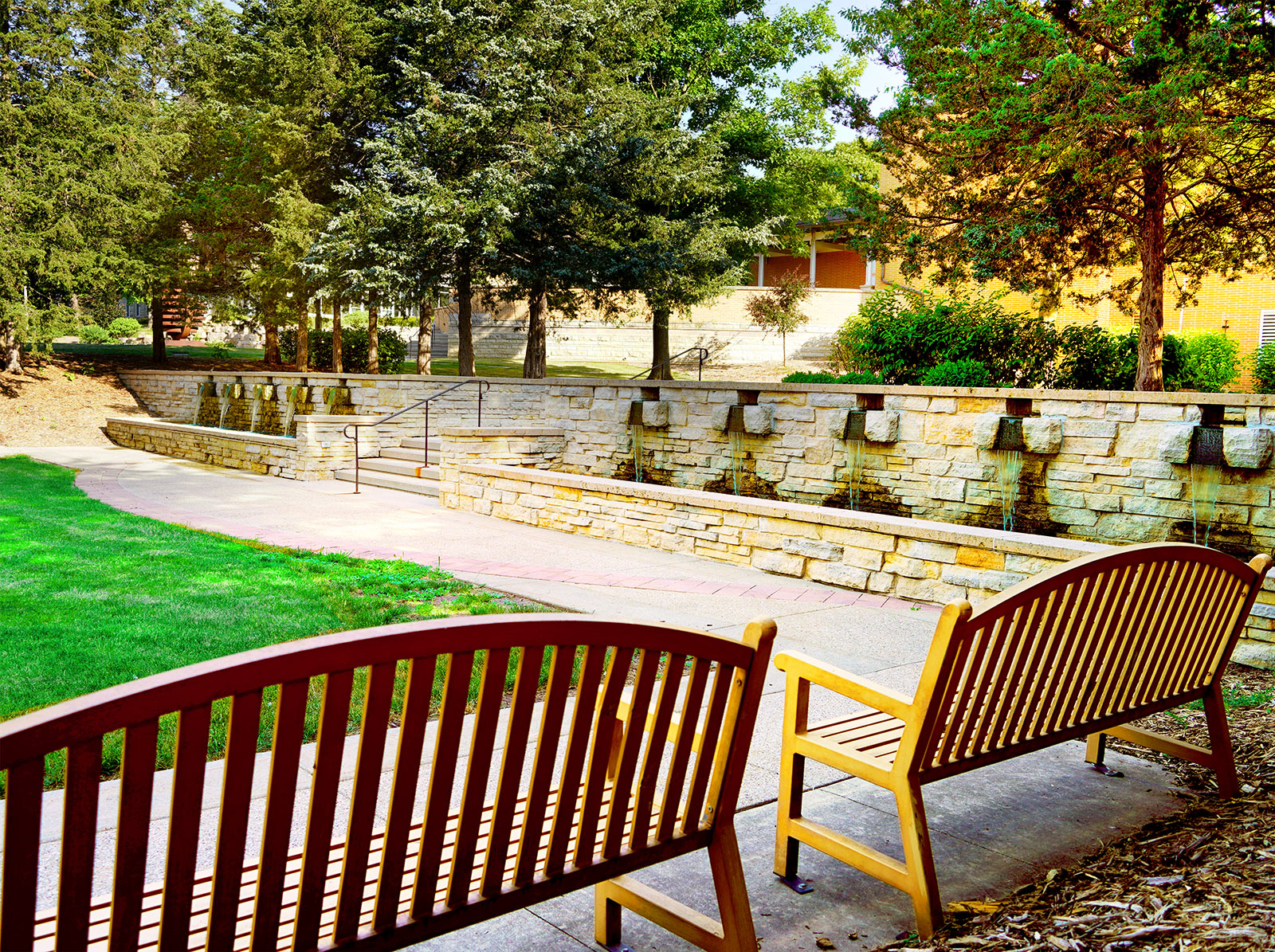 Throwback Thursday: Students have enjoyed the tranquility of Grace Meyer Square for decades. Named for a popular English professor, the fountain and lawn have played host to many events, including weddings on campus!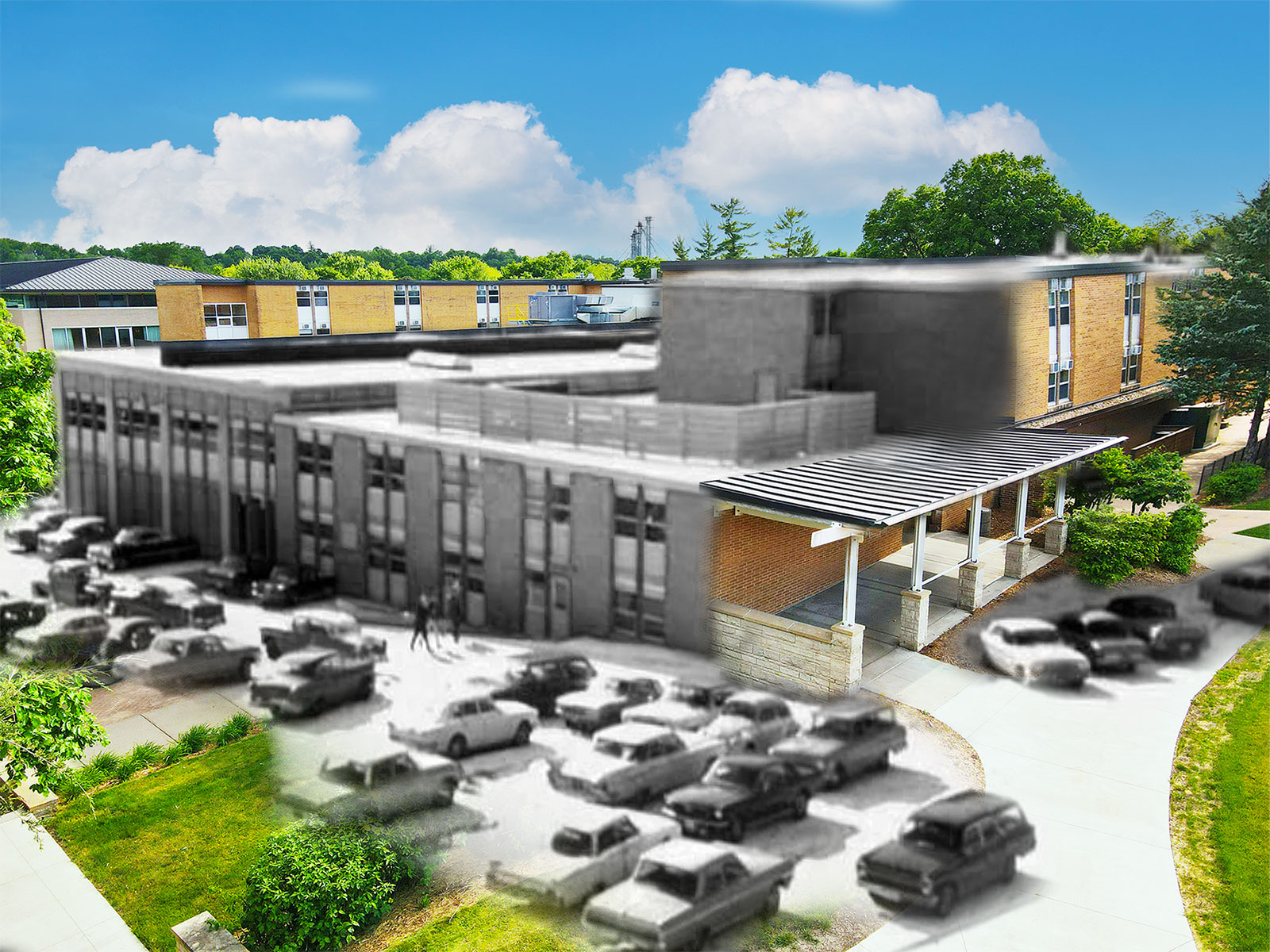 Good old Garbee Hall, shown here in 1965, has seen a lot of changes around it over the years, including removal of the east parking lot in favor of green space. Built as a residence hall, Garbee today also houses UIU offices in the former cafeteria space!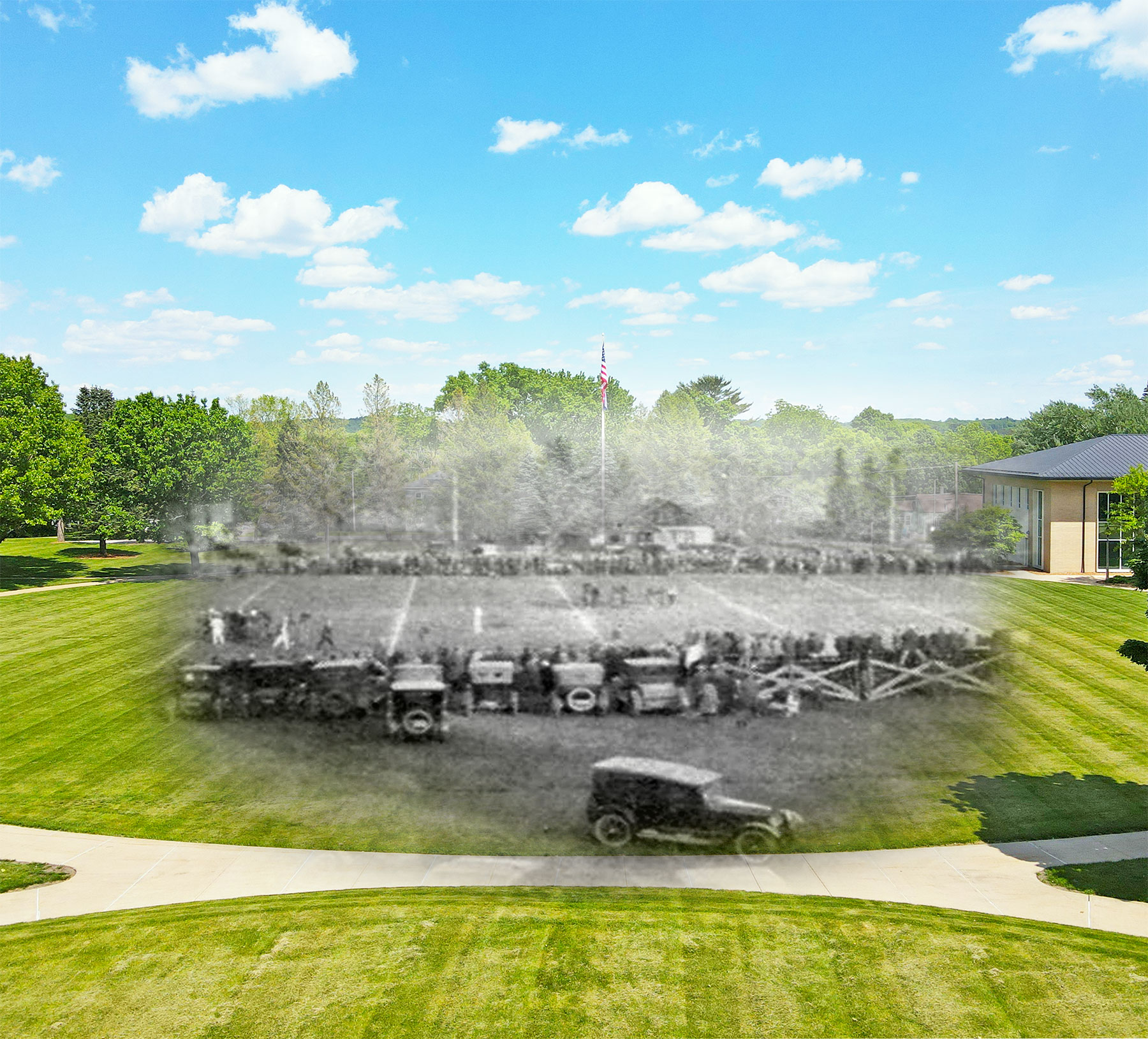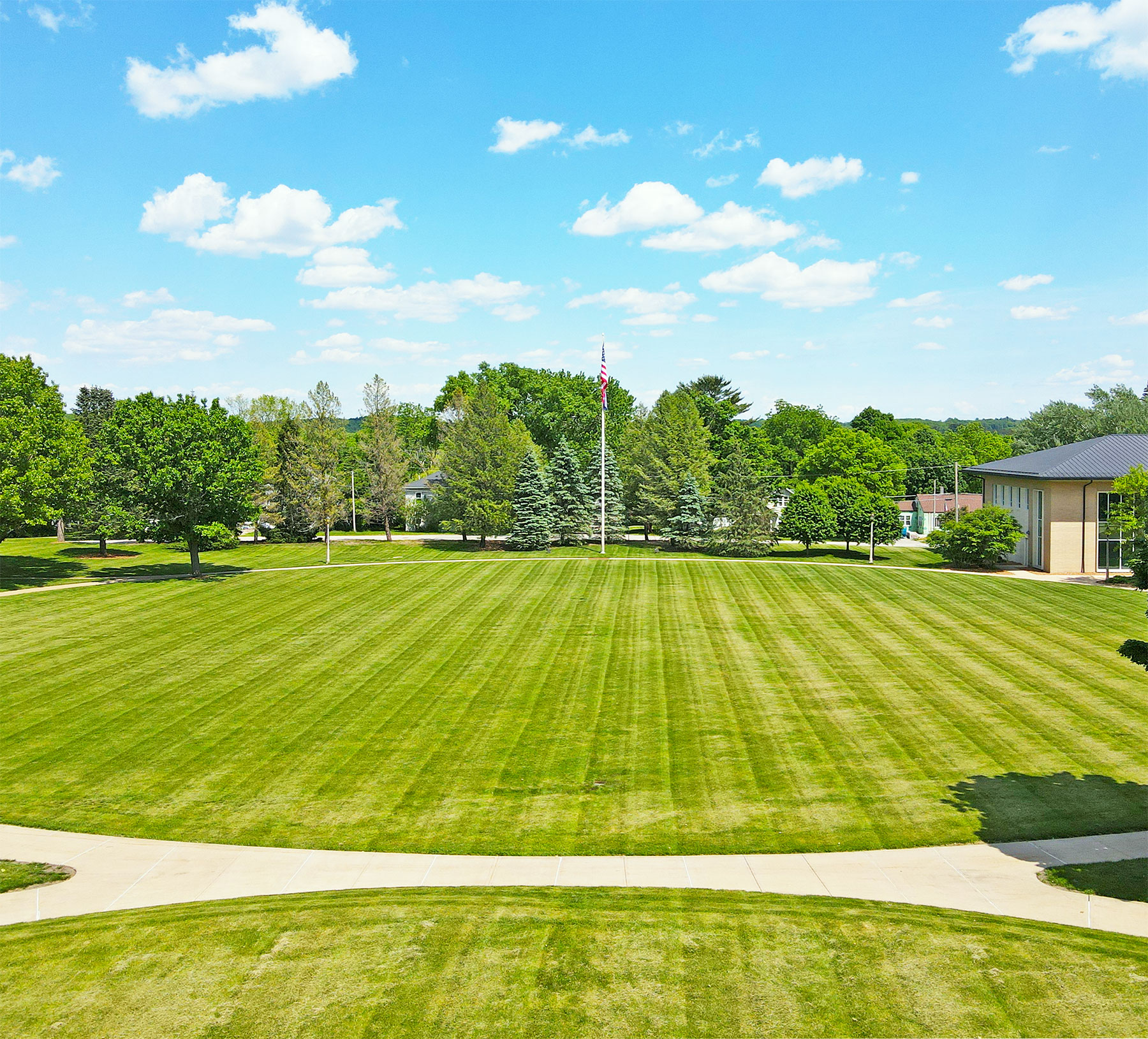 Did you know that the oval lawn in the middle of campus used to be home to the football field? Getting close to the action was as easy as driving your car right up to the field to watch the game, as seen here in 1924.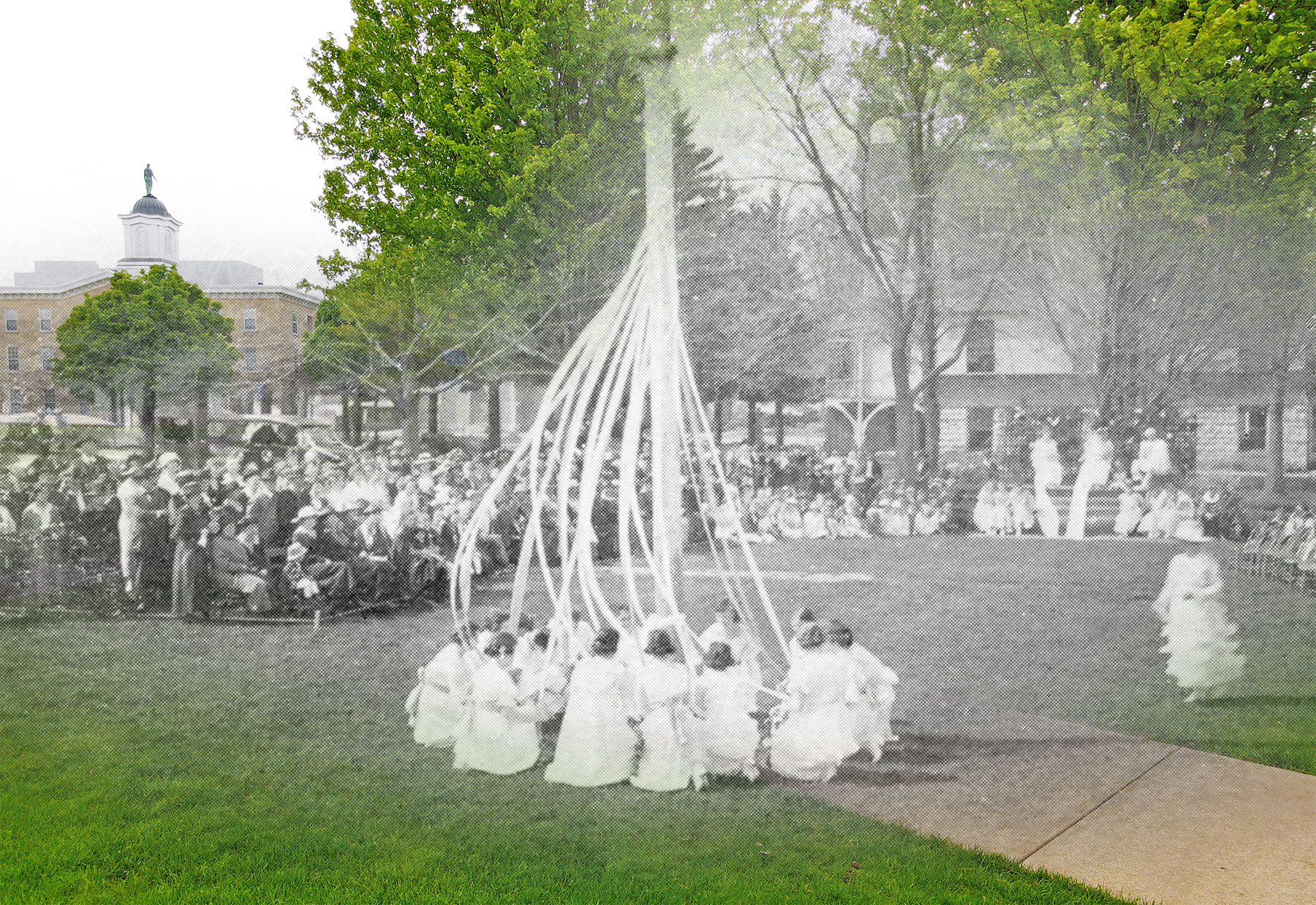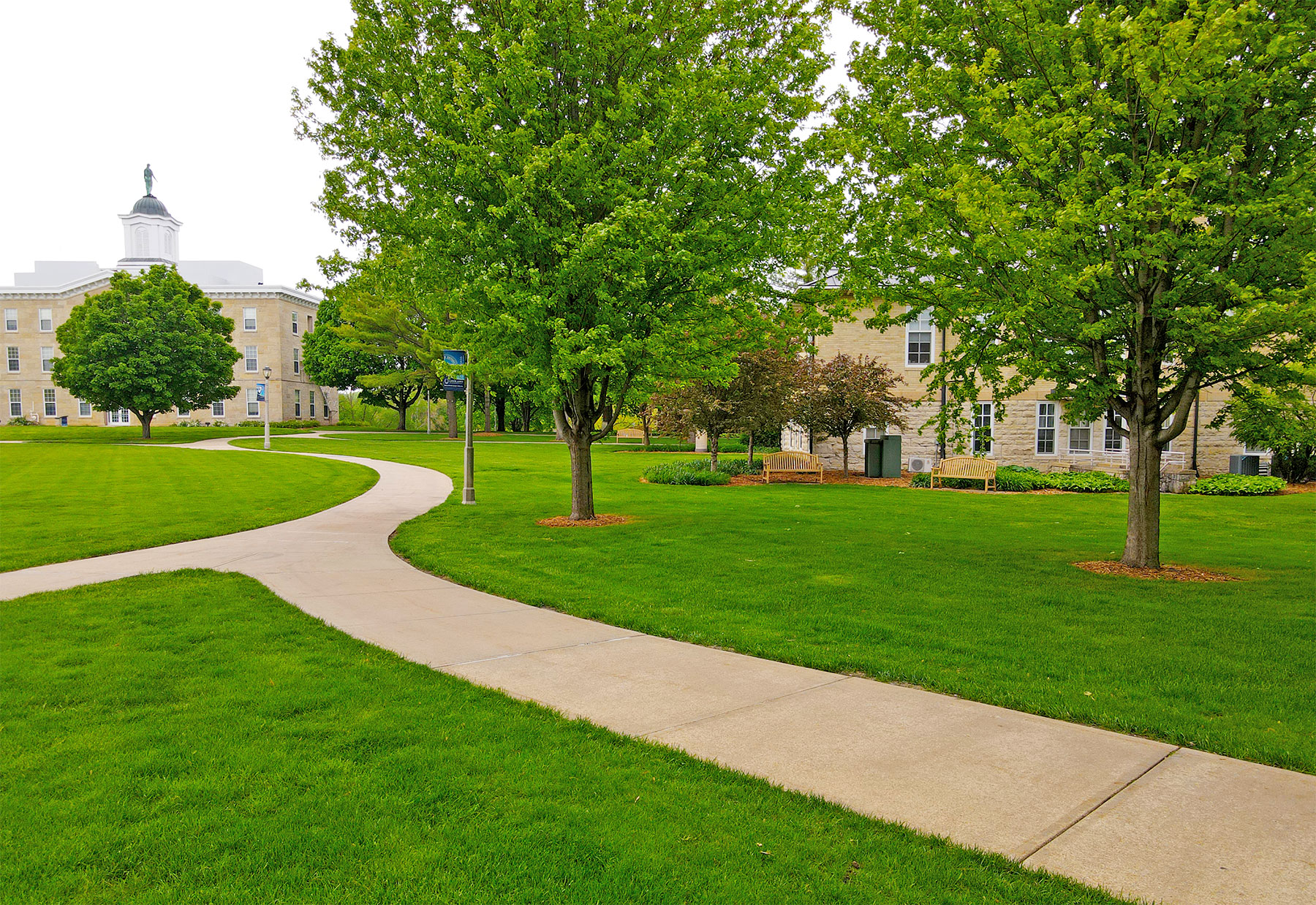 A lot has changed in the last 99 years! The lawn behind Alexander-Dickman Hall at the center of campus, shown here in 1922, used to host events like this Maypole dance, a rite of spring to bring a successful harvest later in the year.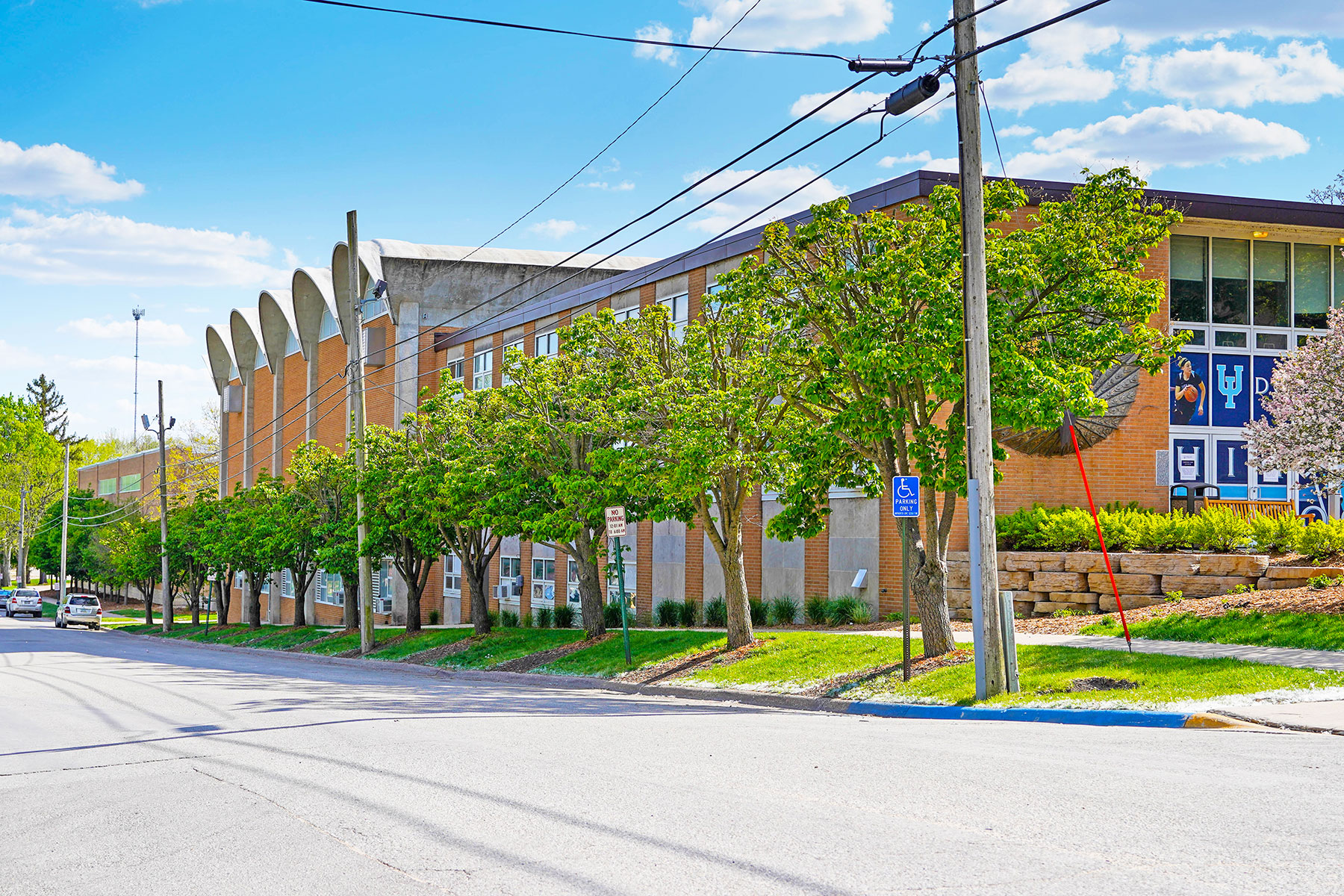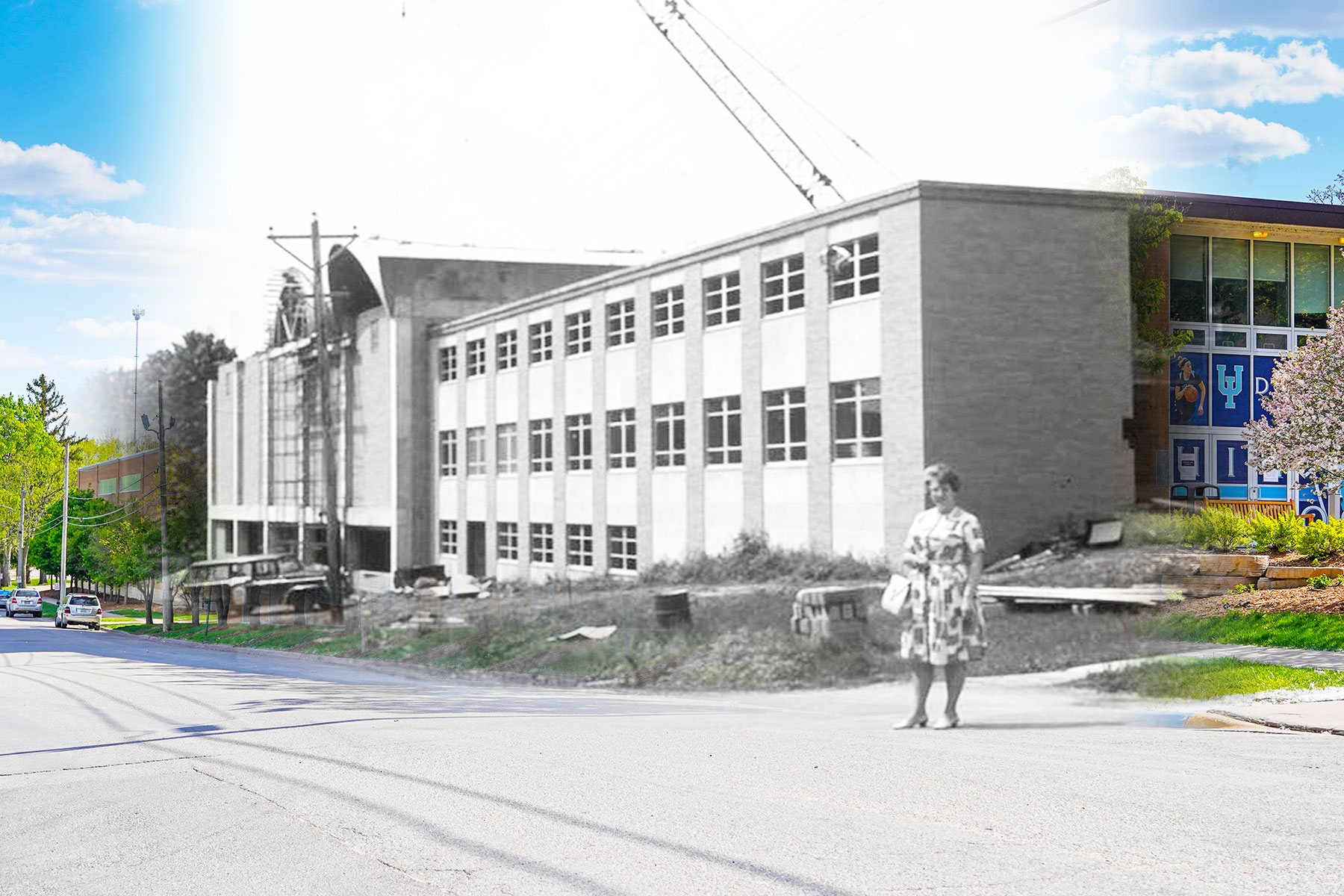 Dorman Gym is celebrating its 58th birthday in six short months. The hub of Peacock Athletics, the facility was named for legendary coach John "Doc" Dorman and his wife, Aurilla Dorman. Seen here under construction in 1963 and in the present day, countless students and athletes have passed through its doors. More at: uiu.edu/DG

The Class of 1916 poses for their class photo on Washington Street.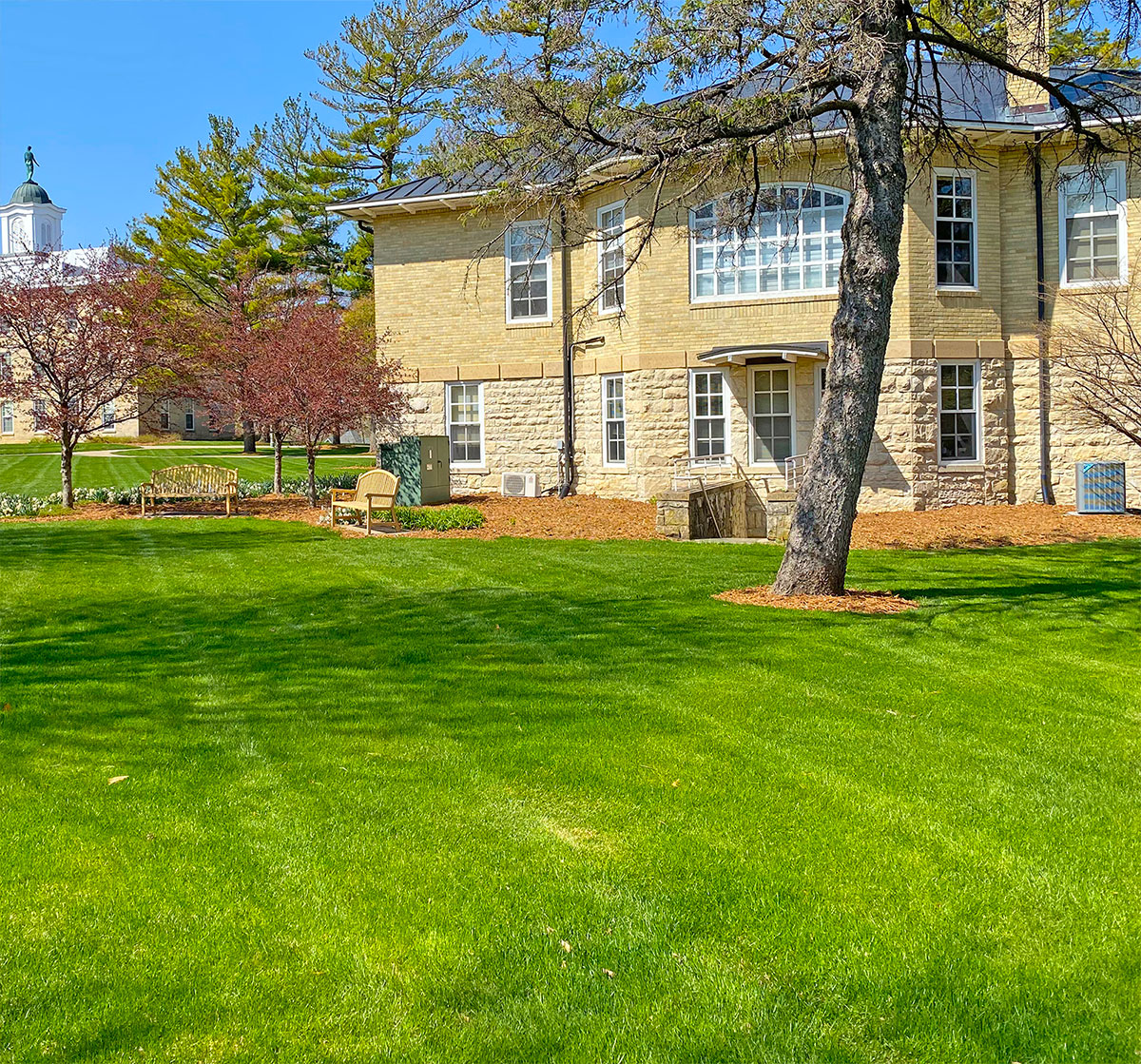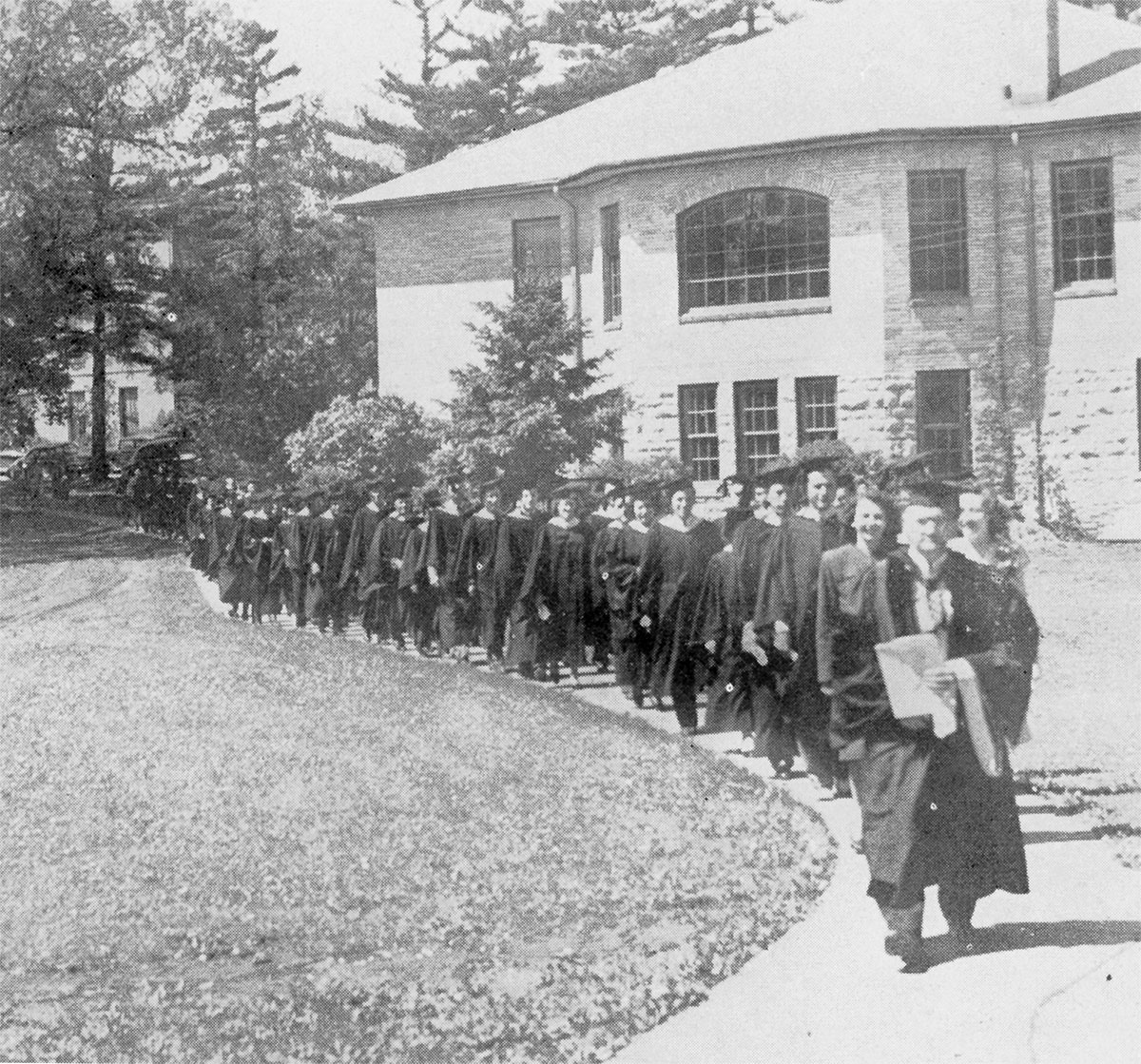 Graduates walk across campus in 1947.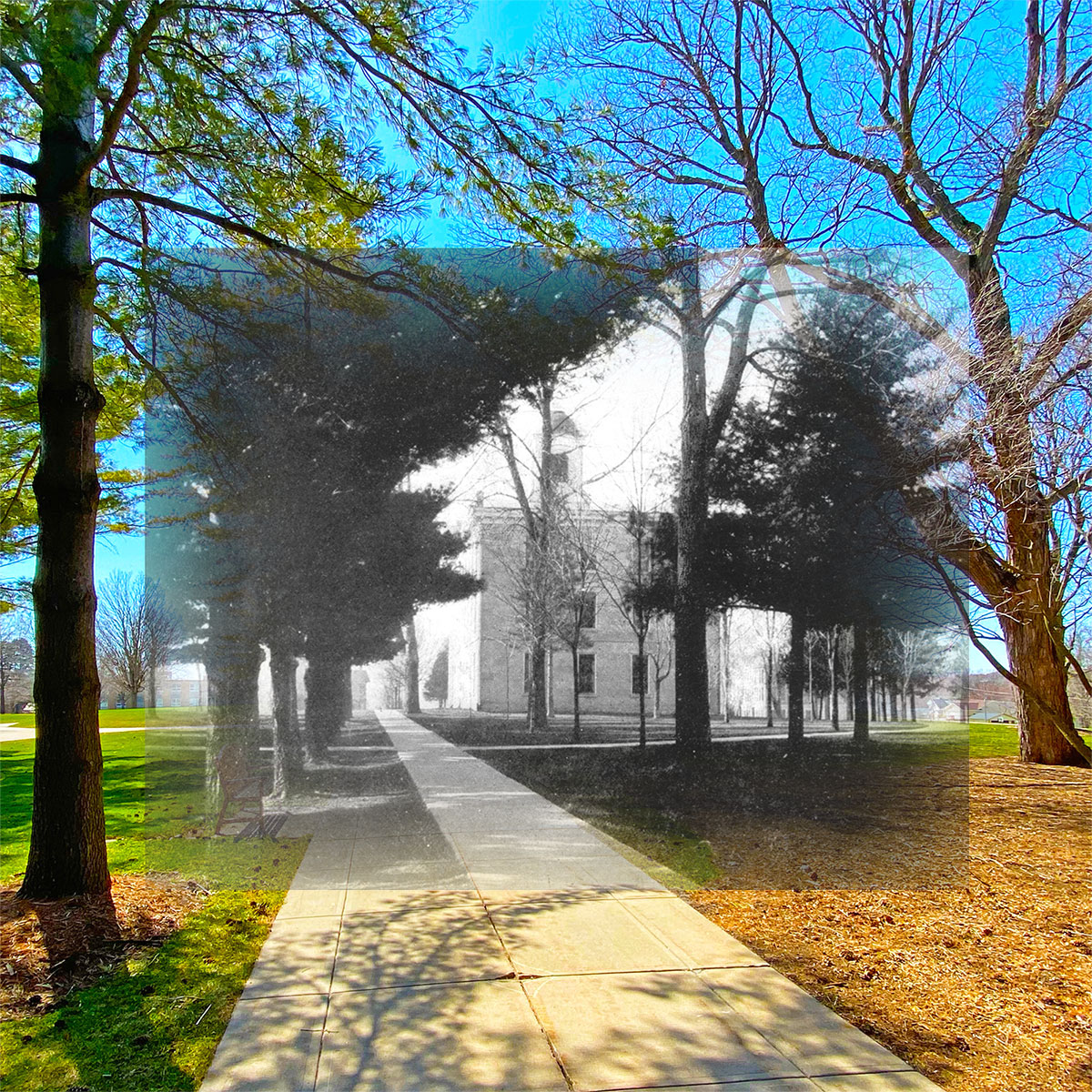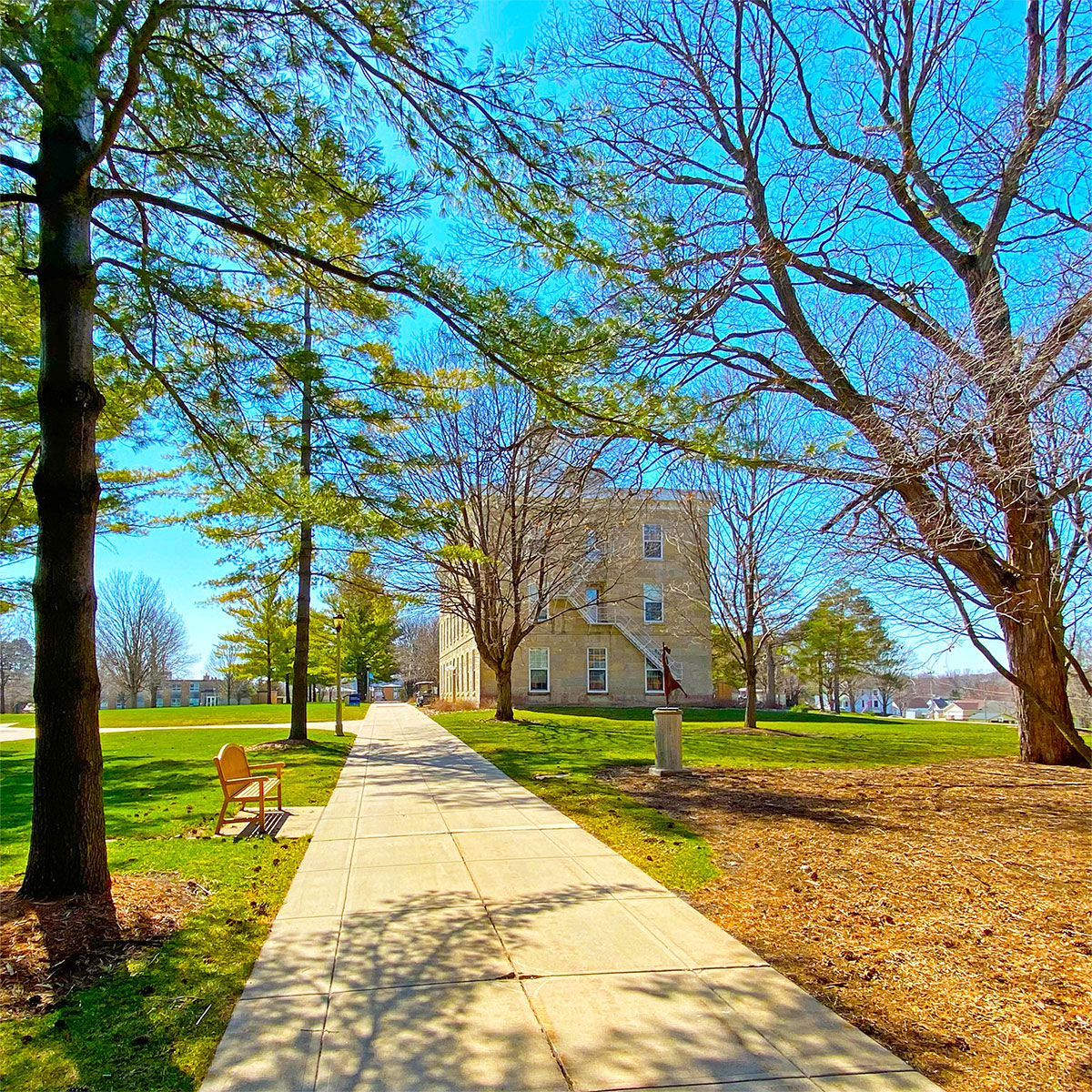 Alexander-Dickman Hall on the Fayette Campus, seen in 1916 and 2021.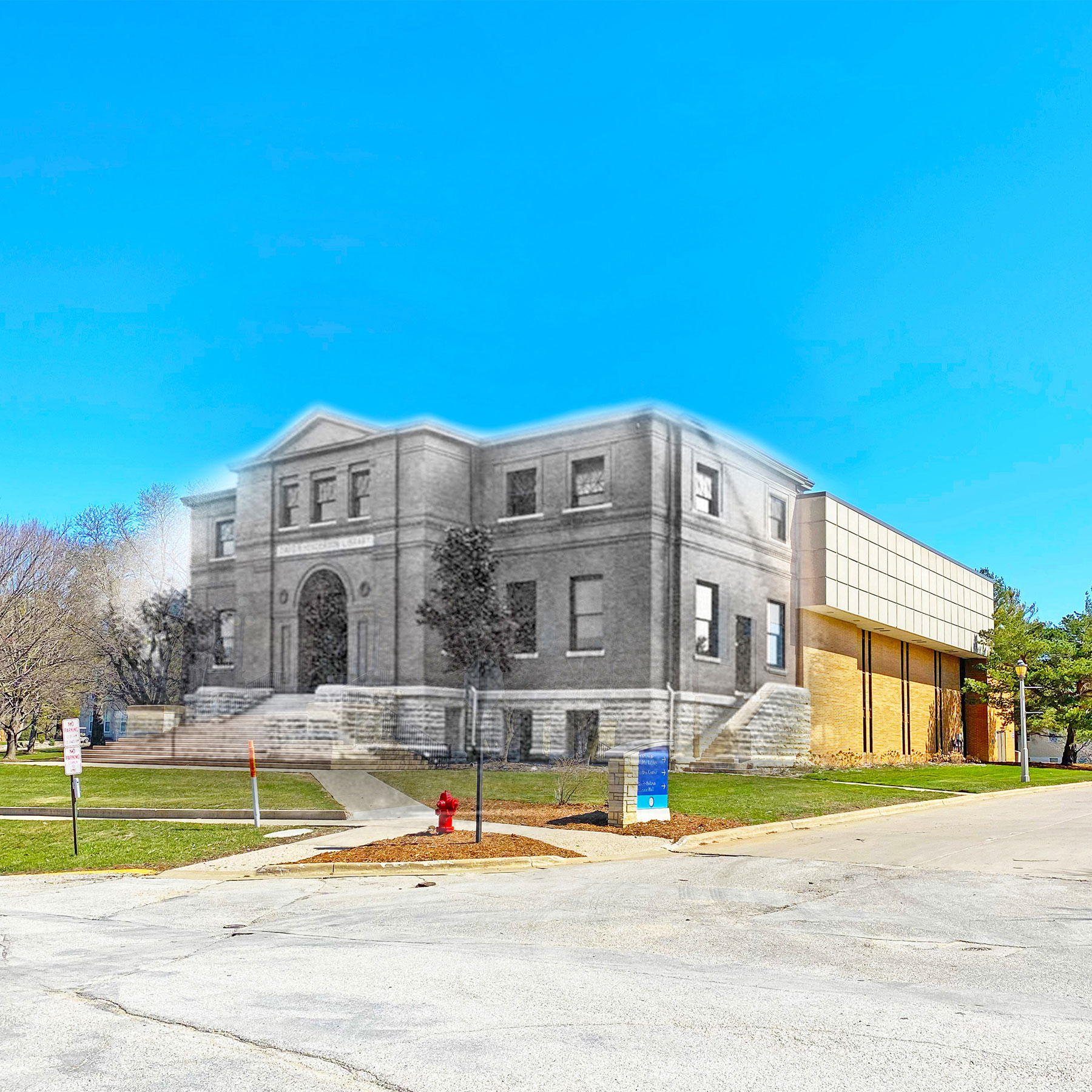 Seen here in 1902 shortly after its completion with the addition from the 1960s behind it, Henderson-Wilder Library has stood the test of time for generations of UIU students.