Earn Your College Degree at
Fort Polk
Start as soon as you're ready.
UIU-Fort Polk sessions start every 8 weeks.
Academic Programs at UIU-Fort Polk
The UIU-Fort Polk center offers day, evening and weekend classes in a wide variety of undergraduate and graduate degree programs. You can also blend your degree plan with online and self-paced courses that can travel with you as you serve your country here or overseas.
Select one of the UIU-Fort Polk programs below to explore that area of study.
Associate Degrees
Bachelor's Degrees
Master's Degrees
*Master's degrees are available online at this location.
Academic Support
Get the support you need for successful studies through tutoring or accommodations for a disability.
Shorter Sessions with Focused Schedule
UIU's unique Two-at-a-Time course schedule helps you focus on your studies. You only need to take two classes during each 8- or 6-week session, which helps you concentrate and excel. UIU gives you access to courses year-round, so you can complete your degree on your schedule.
View available Courses
2022-2023 Academic Year
2023-2024 Academic Year
Full Year Schedules
Easily Transfer Credits with JST
UIU accepts the Joint Service Transcript (JST) to help you earn college credit from your prior military training and education or professional experience.
If you've taken college courses before, UIU makes it easy to apply those credits to your degree even if it's been several years since your last class. We accept up to 90 credits from four-year schools or 78 credits from two-year schools.
The university also partners with several community colleges around the country to make the transfer process even smoother, including:
Students transferring from a UIU partner school may qualify for a transfer scholarship!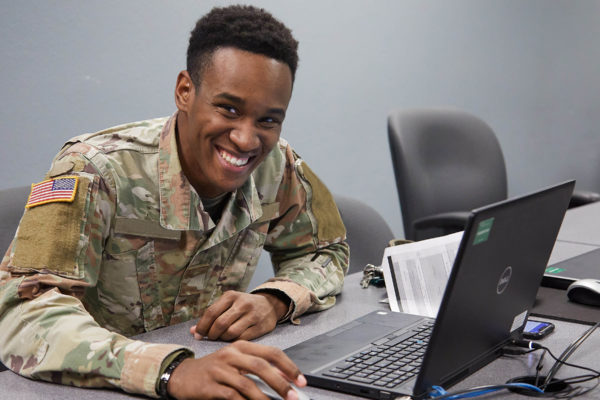 Admissions and Aid
When you're ready to apply to UIU-Fort Polk, we'll help you navigate the admissions and financial aid process. UIU-Fort Polk accepts all military and veterans aid and offers military tuition grants.
The appearance of U.S. Department of Defense (DoD) visual information does not imply or constitute DoD endorsement
Special Programs and Grants
Field Artillery Partnership
UIU offers a program in partnership with Field Artillery designed for all 13MOS series soldiers.
Corporate Programs
UIU-Fort Polk partners with area employers to offer employees grants toward tuition.
Law Enforcement
UIU-Fort Polk offers a special program for law enforcement officers in the Fraternal Order of Police and Louisiana State Troopers Association.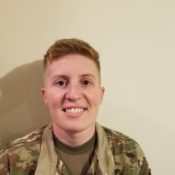 Brittany Cambron
Business Administration
Fort Polk, Louisiana
Being in the military, I chose UIU because of the availability to do online classes as well as strength in classes offered. When compared to other colleges available to me, UIU had the best and strongest course syllabus for my degree.
Contact UIU-Fort Polk
7460 Colorado Ave.
Bldg. 660, Rm. 104
Fort Polk, LA 71459
Phone: 337-537-4465
Email: [email protected]
Office Hours
Monday–Thursday: 7:30 a.m.-4:15 p.m.
Friday: 7:30 a.m. - 3 p.m.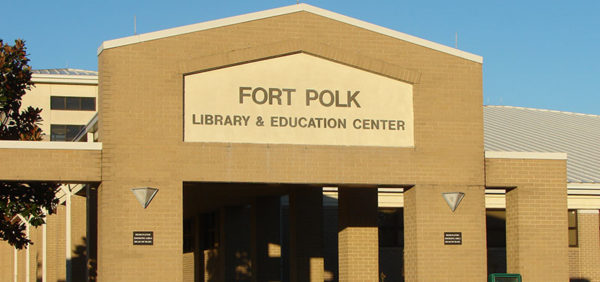 Book a Virtual Appointment Today!