Earn Your College Degree in
Des Moines
Start as soon as you're ready.
UIU-Des Moines sessions start every 8 weeks.
Academic Programs at UIU-Des Moines
The UIU-Des Moines center offers evening classes in a wide variety of undergraduate and graduate degree programs. Plus, blending your degree plan with online and self-paced courses widens the possibilities even further.
Select one of the UIU-Des Moines programs below to explore that area of study.
Associate Degrees
Bachelor's Degrees
Master's Degrees
*Master's degrees are available online at this location. MBA and MED are available online and face-to-face.
Academic Support
Get the support you need for successful studies through tutoring or accommodations for a disability.
Shorter Sessions with Focused Schedule
UIU's unique Two-at-a-Time course schedule helps you focus on your studies. As a full-time student, you only need to take two classes during each 8- or 6-week session, which helps you concentrate and excel. UIU gives you access to courses year-round, so you can complete your degree on your schedule.
View available Courses
Full Year Schedules
Easily Transfer Credits
Whether it's been a single semester or several years since your last college course, UIU makes it easy to apply those credits to your degree. We accept up to 90 credits from four-year schools or 78 credits from two-year schools. Plus, your professional experience and test scores may earn you college credit.
The university also partners with several community colleges in the Des Moines area to make the transfer process even smoother. UIU holds articulation agreements with schools across the country, including:
Don't see your school? Check out all of our articulation agreements.
Students transferring to Upper Iowa University from a UIU partner school qualify for Transfer Scholarships!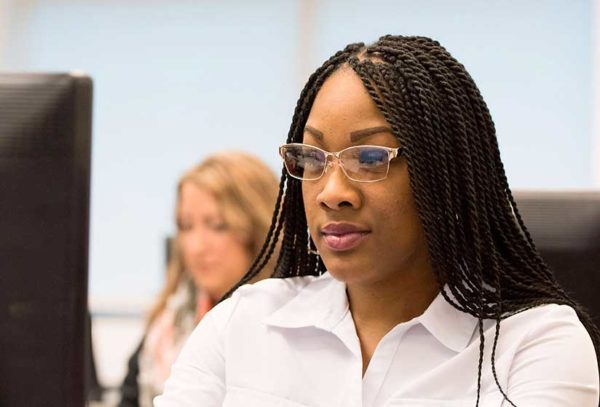 Admissions and Aid
When you're ready to apply to UIU-Des Moines, we'll help you navigate the admissions and financial aid process.
Special Programs and Grants
TEACH Grant Available
UIU-Des Moines Teacher Education students may qualify for a grant for educators in Iowa. Learn more about this grant and others at UIU.
Military
If you're in active service or a veteran of the U.S. military, we'll help you secure the unique education benefits available to you.
Corporate Programs
UIU-Des Moines partners with area employers to offer employees grants toward tuition.

Experience UIU from
Des Moines
As a student at UIU-Des Moines, you can take advantage of the benefits of being part of a global school community.
Katie Mangan, '19
Master of Education - Instructional Strategist II
Des Moines Center
I chose UIU because of the convenience of the classes and pacing of the classes offered. Being a non-traditional student it was hard and nerve racking to go back and the face to face option eased me back into college and the work that it takes to complete the course work.
Contact UIU-Des Moines
5000 Westown Parkway, Suite 200
West Des Moines, IA 50266
Phone: 515-225-1800
Email: [email protected]
Office Hours
Monday – Thursday: 9 a.m. - 6 p.m.
Friday: 8 a.m. - 3 p.m.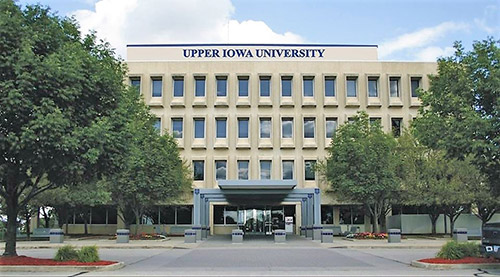 Book a Virtual Appointment Today!