Dana Bates, Ph.D.
Assistant Professor of Mathematics (2018)School of Arts and Sciences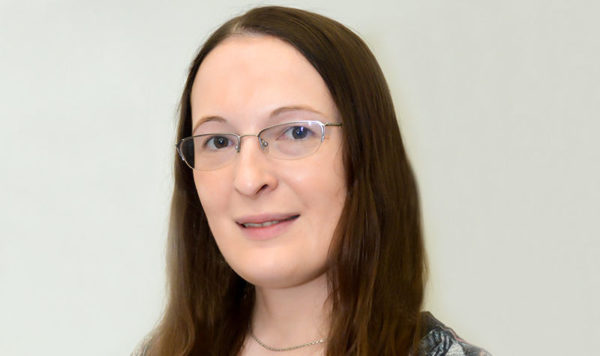 B.S., University of Iowa
M.S., University of Iowa
Ph.D., University of Iowa
I began my undergraduate studies at the University of Iowa in the department of Computer Science. I quickly realized that to become a better programmer I needed to become more versed in mathematics. The more mathematics I learned the more I enjoyed it and decided to pursue a double-major in both Mathematics and Computer Science. I received my Bachelor of Science in both areas and graduated with honors in Mathematics. I continued my education and earned both my Master's and Doctorate degrees in Mathematics. My area of study is partial differential equations (PDEs) with a focus on nonlinear partial differential equations. In my dissertation I studied the equations that govern the motion of compressible, viscous, and heat-conducting fluids in a bounded region. My research is focused on the existence, regularity, stability and other properties of such solutions.
The importance of mathematics is often hidden in the everyday uses around us.  Without mathematics we would not have computers, smartphones, the internet, airplanes, or many other conveniences we rely on every day.  Your knowledge in mathematics will enable you to think critically about the world around you and help you have better reasoning skills.  No matter what your future career will be, your knowledge of mathematics, and its complexities, will help you better understand and appreciate the world you live in.  Creative and analytical skills are highly desired by employers.  Some careers that benefit from a degree in mathematics include engineers, software developers, data scientists, statisticians, actuaries, mathematics teachers, business managers, medical scientists, lawyers and many more.  Many sources, such as Forbes and the Wall Street Journal, have reportedly ranked mathematicians in the top ten most satisfying jobs according to the physical environment of the job, income level, employment outlook, physical demands, and stress levels.  For all these reasons, a degree in mathematics, or even a minor in mathematics, is a smart choice.  Mathematics professors like me even find "doing math" to be fun!