NICC/UIU Bridge to Success Program
We believe that grade point average and standardized test results do not always tell a student's story, nor do they fully represent a student's true strengths.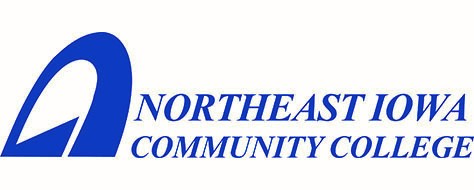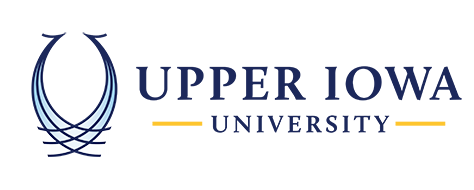 The Bridge to Success program provides an alternative first-year path for students who have the desire and determination to succeed, but do not yet have a preferred GPA (1.9/4.0) and ACT score (16). You begin the program taking Northeast Iowa Community College (NICC) classes at Upper Iowa University (UIU) and living at UIU's beautiful Fayette Campus. Once you successfully complete 24 credits with NICC, you will transition to full admission at UIU. Throughout the program, you benefit from strong academic and support systems from both institutions.
Like what you see? Learn more or apply today!
Course Schedule Example
From the moment we first meet you, our staff and faculty are here to help you along the path to achieving success.
Fall Semester, Year One
College Composition I
College Experience
Public Speaking
Environmental Science
Spring Semester, Year One
College Composition II
Business Computer Applications
Introduction to Psychology
Cultural Diversity & Identity
Academic Resources
Students receive exceptional services from NICC and UIU during the respective parts of the program.
Writing and tutoring assistance is available through UIU throughout the program.
Regular check-ins from helpful staff.
Faculty who have real-world experience in the fields they teach.
Your course faculty are available before and after class.
Housing/Dining
As all program classes are held at UIU's Fayette Campus, Bridge to Success program students live at UIU's Fayette Campus and enjoy all of the benefits of campus life. Housing amenities include free laundry, cable TV and WiFi. Most housing is centrally located near classes, dining services and the UIU Recreation Center.
Campus Life
You will have equal access to all of the same Recreation Center, events, club sports, intramurals, clubs, organizations, outdoor activities, and organized transportation to professional sporting events, concerts, and other events and activities that all Fayette Campus students enjoy. UIU students also enjoy free golf at nearby Big Rock Country Club. Fayette Campus offers two eating options: The Servery featuring brick-oven pizza, grill food, a large salad bar, expanded deli, the region's first Mongolian grill on a college campus, and daily specials; The Café offers various items for sale and a menu of grill and other items.
Transportation
Students are responsible for their day-to-day transportation needs. However, a free shuttle is available to students at breaks. This shuttle goes to the Coralville Transit Facility, Iowa City Bus Station, Eastern Iowa Airport (CID), and Waterloo Regional Airport (ALO) as needed. Upon request, a return shuttle picks students up from these locations and brings them back to UIU's Fayette Campus. More information may be found here.
Program Costs
As both institutions are affordable in comparison to their peers, you will earn a great degree with less debt. Program participants will also have their UIU Housing deposit waived.
NICC: Bridge to Success students pay $220/credit, totaling $5280 for the first year of college (plus books).
UIU: One of Iowa's most affordable private, nonprofit universities. A Garbee Hall double room is $3399 for the year, and a Peacock Platinum meal plan (all meals served, $300 in Dining Dollars, 10 guest meals) is available for an annual cost of $4845. Students who successfully complete the program and enroll at UIU are automatically eligible for a special $15,000 Bridge to Success Scholarship.
Dates
All students in this program start in Fall Semester and take classes together in their first year. Inquiries are welcome at any time.
Contact Info
Sherry Massman
NICC Enrollment Advisor
800.728.2256, ext. 304
[email protected]
Northeast Iowa Community College
1625 Hwy 150 South
PO Box 400
Calmar, IA 52132
563.562.3263, ext. 376
800.728.2256, ext. 376
[email protected]
nicc.edu
Upper Iowa University
605 Washington St.
PO Box 1857
Fayette, IA 52142
563.425.5281
800.553.4150
[email protected]
uiu.edu
5 Steps to Success
Submit Bridge to Success Application. Contact Corey Lange, UIU senior admissions counselor (563-425-5715, 

[email protected]

), or Sherry Massman, NICC enrollment advisor (800.728.2256, ext. 304,

[email protected]

) to complete your application.
Fill out the FAFSA. Select NICC's Calmar location (Federal School Code 004587). Need assistance? Contact Sherry Massman.
Register for classes and purchase books. NICC will send you an Enrollment Packet that includes your student login information. You will then connect with Sherry Massman to register for classes.
Sign up for housing and your meal plan. You will be taking NICC classes, but living at UIU! Get everything set up before you arrive on campus. You will receive UIU email and portal login information prior to starting classes, which you will use to sign up for campus housing and a meal plan prior to the start of classes.
Pack your bags! Move in is the morning of August 22 and the required Bridge orientation happens that afternoon to kick off your program!