Sustainability
Available Online
Undergraduate Certificate
The UIU Advantage
Upper Iowa University offers a variety of certificate programs designed to provide students an additional method to learn new skills in a specific area. These certificate programs provide an opportunity for you to gain experience in a specific area by successfully completing a cluster of college credit classes. You may also choose to use the courses as part of a degree program.
Program Overview
Sustainability is more than just responsible earth stewardship. In many career fields, as well as in our personal lives and choices, we are challenged to meet the needs of the present population without compromising the ability of future generations to meet their own needs.
Earth's ecosystems provide air, water, food and shelter necessary to the survival of humans and other organisms, and the impact of human activities on these systems is increasingly evident. Sustainable practices can significantly reduce operational costs by reducing energy usage, conserving process inputs, and reducing costs associated with treatment or disposal of wastes.
Why Study Sustainability?
The field of sustainability is relatively new and connects to a wide range of career fields such as business administration, organizational and economic development, environmental studies and engineering. The value of a credential in sustainability is increasing rapidly. As more job titles and job descriptions specifically include "sustainability," more companies and organizations place a higher value on their positive environmental contributions and social impact.
Accelerate Your Career
Here is how you can successfully utilize your Sustainability Certificate:
Business: prepares students for careers in business where sustainability is impacting operations across functional areas within a firm.
Humanities and Social Sciences: for students who may pursue undergraduate studies in these areas or who are considering work within nonprofit or government sectors
Science: relevant for students whose career or undergraduate education interests require higher levels of quantitative skills and knowledge in the sciences
Key Learning Outcomes
Students will gain an understanding of the theories and concepts related to the key dimensions of sustainability, strategies and techniques used in the public and private sectors and conduct studies of sustainable development and operations.
Students will be able to:
Develop, explain, and critically analyze a personal ethic related to sustainability, and explain how it is applied in decision-making and practical situations.
Describe and explain the development of scientific understanding of sustainability and the impact of human activities, including use of fossil fuels, on global climate, land use and biogeochemical cycles. Emphasis is on the effects of human activities on the current and future viability of natural ecosystems.
Investigate and critically analyze opportunities for achieving balance between economic growth and the need for protection of natural systems and the ecosystem services they provide.
Use a systems approach, based on logical reasoning and supported by scientific evidence, to plan and execute a critical assessment of the sustainability of a community, industry, business or organization within the context of a specific region.
Identify, develop and present alternative strategies for that entity, including policies, practices and technological innovations that support ecological and environmental health, a vibrant economy and social equity.
Sustainability Curriculum
ES 161 Environmental Science
ES 321 Building an Eco-Economy
ES 330 Global Warming and Climate Change
ES 410 Regional Sustainability
Plus One of the Following:
PHIL 150 Introduction to Philosophy
PHIL 202 Contemporary Ethics
Courses can be taken by students admitted solely to the certificate program or concurrently enrolled in an undergraduate degree program.
Explore Your Program
Sustainability Courses
See course descriptions for the classes you need for your Sustainability certificate.
Academic Calendar
Keep up with your academic program's registration deadlines, session dates, holiday breaks and exam schedules.
A Certificate with Options
Use your certificate to enhance your career or as a head start towards your associate or bachelor's degree. 94% of UIU graduates are employed or continuing their education within 6 months of graduation.
UIU Locations for Certificate in Sustainability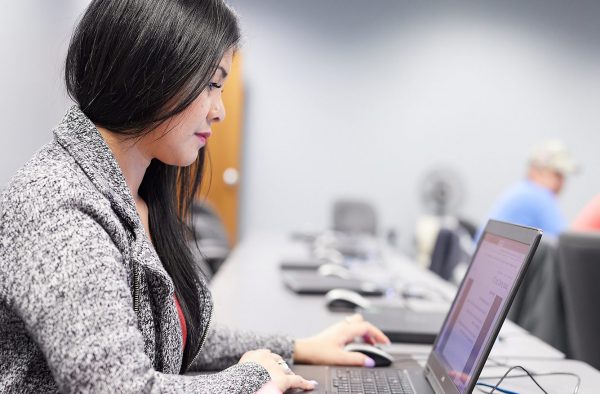 Convenient, Focused Scheduling
UIU Sustainability students have the advantage of focusing on fewer classes at once with the Two-at-a-Time schedule.
Admissions
Ready to get started on your UIU Sustainability certificate? We're ready to help you every step of the way.
Go Further with an Associate/Bachelor's Degree
Earned your certificate? Choose from many UIU associate and bachelor's degrees to advance your career even further.
General Certificate Information
Certificate Courses for Credit
You must complete an application for admission as a non-degree seeking student to pursue a certificate.
Acceptance into a UIU Certificate Program
Students with no college experience must submit an Official High School Transcript or GED.
Students with previous college experience must submit a copy of their Official High School Transcript/Diploma or GED, and copies of any previous college transcripts.
Students accepted into a UIU certificate program do not qualify for federal, state and institutional aid. Acceptance into a UIU certificate program does not guarantee admission into an associate, bachelor's, or master's degree program.
Current Degree-Seeking UIU Students
Students may seek a certificate while working on their degree program. Your academic advisor can assist in coordinating certificate courses as part of your degree program. No additional application or paperwork is necessary to begin working on your certificate. Upon successful completion of all required courses in the certificate, a Certificate Claim Form must be completed. There is a certificate claim fee of $30. Certificates are awarded on the same dates as the established graduation dates published by the Registrar's Office (catalog, "Graduation and Beyond"). Certificate completion will not be posted on the transcript.
Financial aid is only available to students who are degree-seeking with UIU and have gone through the standard application and award process. Financial aid is not available to non-degree seeking students pursuing certificates. Certificate courses must also apply to degree requirements to be eligible towards financial aid hours.
As with other course preparation, prerequisite courses represent foundational knowledge the student needs to be most successful. Your academic advisor can assist in the selection of the most appropriate sequence of courses to match your academic preparation.
Upper Iowa University will accept transfer credit towards the certificate, including courses taken at other accredited colleges/universities, experiential learning portfolio credit through UIU, and CLEP (catalog, "Transferring Credits"). The amount transferred and applied to the certificate will not exceed nine of the 15 credits (15/16 for GIS) required. A minimum of six semester credits through Upper Iowa University must be completed to earn an Upper Iowa University certificate. If transfer credit is being used for the certificate, an official transcript must be provided.