NOTE: UIU is no longer accepting new students into this minor.
A Spanish minor offers many career opportunities with social agencies dealing with Spanish-speaking Americans, with companies serving Hispanic populations, teaching in secondary schools (when combined with a teaching major) and volunteering with VISTA or the Peace Corps. Spanish courses at Upper Iowa University concentrate on building vocabulary, understanding grammatical structure and developing reading and writing skills. English-language and society of the Hispanic world (in both the Americas and Europe) are also provided. The special project, on a topic to be agreed upon by instructor and student, will be written and presented in Spanish.
Choosing a minor field of study is optional. A minimum of 15 semester hours of separate identifiable semester credits must be earned for each minor that is declared. The same course may not be used in a major and a minor or among multiple minors unless the course is a required course (not part of a "select" area) in both the major and the minor or among multiple minors.
Curriculum
SPN 125 Introduction to Hispanic Culture and Society (3 credits)
SPN 201 Intermediate Spanish I (3 credits)
SPN 202 Intermediate Spanish II (3 credits)
SPN 301 Advanced Spanish I (3 credits)
SPN 302 Advanced Spanish II (3 credits)
SPN 306 Culture and Society of Spain (3 credits)
SPN 499 Special Project in Spanish (3 credits)
For a teaching endorsement, 24 credits in Spanish are required, along with EDU 314 Teaching Elementary Foreign Language or EDU 300-3 Teaching Secondary School Foreign Language. See the catalog for details.
Build Your Program
Courses
See course descriptions for your minor.
Academic Calendar
Keep up with registration deadlines, session dates, holiday breaks and exam schedules.
Careers
Learn about the resources available in Career Development.
Ready For More?
Request more info now.


Request Information Today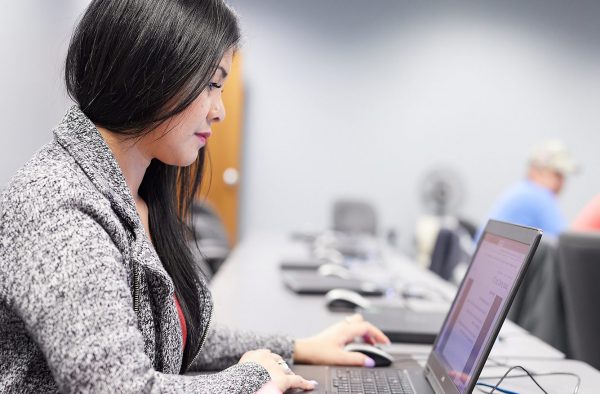 Convenient, Focused Scheduling
UIU students have the advantage of focusing on fewer classes at once with the Two-at-a-Time schedule.
Admissions
We're ready to help you every step of the way.
Academic Support Services
Providing resources to support you through your classes.