NOTE: UIU is no longer accepting applications for this bachelor's degree program.
The UIU Advantage
Develop the software applications that drive today's successful businesses! UIU's Software Engineering program blends the knowledge of software development with a practical hands-on approach to writing the code of today and tomorrow, meaning you graduate from UIU with a set of skills that are very much in demand worldwide.
Why Software Engineering at UIU?
Work here or anywhere—your Software Engineering degree is in demand in many industries and around the world.
High-paying careers with low unemployment.
Two specializations to choose from: Visualization and Graphics, and Informatics.
UIU's Information Technology, Information Systems, and Software Engineering majors are all integrated in a unique way to maximize student learning and professional potential.
Learn from faculty who have real-world experience and are experts in the fields they teach; enjoy the support of helpful, caring staff who are there for you from start to finish.
A minor is available in Software Engineering.
Build Your Program
Software Engineering Courses
See course descriptions for the classes you need for your Software Engineering degree, as well as any general education requirements.
Academic Calendar
Keep up with your academic program's registration deadlines, session dates, holiday breaks and exam schedules.
Careers in Software Engineering
A degree prepares you for many careers, such as computer programmer, database administrator, game programmer, software developer, and web developer.
Ready For More?
Request more info now.


Request Information Today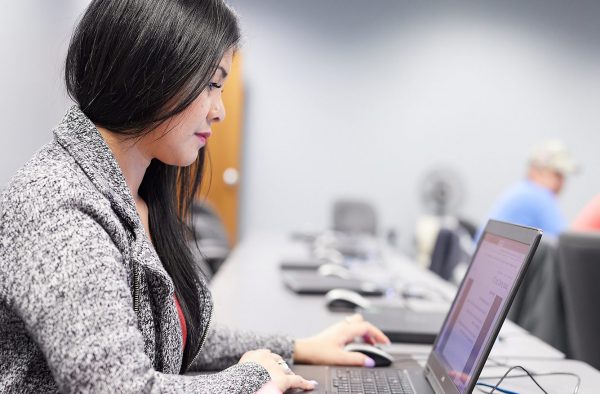 Convenient, Focused Scheduling
UIU Software Engineering students have the advantage of focusing on fewer classes at once with the Two-at-a-Time schedule. Plus, convenient evening or online courses ensure your education fits your unique lifestyle.
The Software Engineering bachelor's degree program is offered through UIU's School of Business and Professional Studies.
21
%
Projected growth in software developer jobs from 2018 to 2028
13
:

1
Student to faculty ratio means small class sizes and one-on-one time with instructors
94
%
UIU graduates employed or continuing their education within 6 months of graduation
Admissions
When you're ready to apply for your bachelor's degree in Software Engineering, we're ready to help you every step of the way.
Or Try This
If Software Engineering is not quite what you are looking for, check out our Information Systems program or Information Technology program.