NOTE: UIU is no longer accepting new students into this minor.
The Software Engineering (SE) minor is an undergraduate minor for students who want to design and implement effective software solutions to meet Organizational Information Systems and Technology requirements. The minor provides the core requirements needed to develop applications and interfaces for organizational use. The minor is aligned with nationally recognized standards in information systems.
Choosing a minor field of study is optional. A minimum of 15 semester hours of separate identifiable semester credits must be earned for each minor that is declared. The same course may not be used in a major and a minor or among multiple minors unless the course is a required course (not part of a "select" area) in both the major and the minor or among multiple minors.
Curriculum
CS 140 Introduction to Programming (4 credits)
CS 332 Data Basis and Information Management (3 credits)
SE 200 Advanced Computer Programming (4 credits)
SE 300 Data Structures and Algorithms (4 credits)
SE 310 Software Application and Interface Design (4 credits)
Note
CS 122 or [(CS102 or EDU 252) and (MATH 115-220)] is the
prerequisite for CS 140
CS 130 and (CS 213 or IS 310) are prerequisites for CS 332
Build Your Program
Courses
See course descriptions for your minor.
Academic Calendar
Keep up with registration deadlines, session dates, holiday breaks and exam schedules.
Careers
Learn about the resources available in Career Development.
Ready For More?
Request more info now.


Request Information Today
UIU Locations for Minor in Software Engineering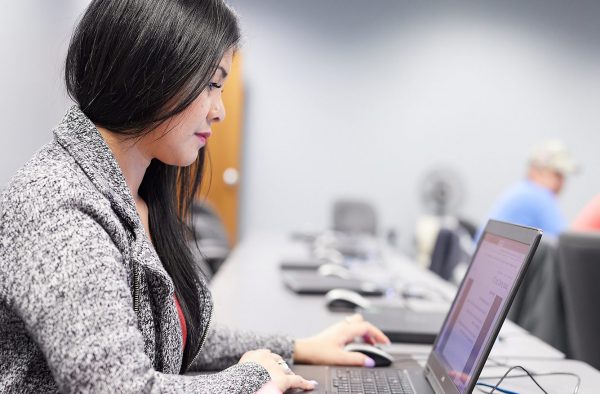 Convenient, Focused Scheduling
UIU students have the advantage of focusing on fewer classes at once with the Two-at-a-Time schedule.
Admissions
We're ready to help you every step of the way.
Academic Support Services
Providing resources to support you through your classes.