NOTE: UIU is no longer accepting applications for this bachelor's degree program.
The UIU Advantage
If you enjoy the outdoors and science, UIU's Environmental Science program is the degree for you. Our program is flexible, so you can pursue your own interests. With expert faculty, small class sizes, and hands-on learning, you'll be prepared for careers in which you can have an impact in meeting the environmental sustainability challenges of today and tomorrow.
Why Environmental Science at UIU?
This program includes important skills that will help you land and advance your career, including field experiences and techniques, laboratory skills, and science communication skills.
The Environmental Science program can be individualized as preparation for professional training in law, business or public health, or further study at the graduate level.
Ecosystems emphasis curriculum is aligned with the Institute of Professional Environmental Practice (IPEP) Examination in General Environmental Science.
Job prospects are good for a number of related careers (projected growth from 2018 to 2028): Environmental scientists and specialists, 8%; geoscientists, 6%; agricultural and food scientists, 7%; and urban and regional planners, 11% (may require a masters degree).
Learn from faculty who have real-world experience and are experts in the fields they teach; enjoy the support of helpful, caring staff who are there for you from start to finish.
Areas of Emphasis
Ecosystems
Geosciences
Sustainability
Regenerative Agriculture
Please note that Ecosystems and Geosciences are only available at Fayette Campus.
Build Your Program
Environmental Science Courses
See course descriptions for the classes you need for your Environmental Science degree, as well as any general education requirements.
Academic Calendar
Keep up with your academic program's registration deadlines, session dates, holiday breaks and exam schedules.
Careers in Environmental Science
A degree prepares you for many careers, such as agriculture and soils, emergency management, environmental education or interpretation, environmental monitoring, environmental regulation, management, mining or reclamation, pollution control or remediation, regional development and planning, sustainability, and watershed hydrology.
Ready For More?
Request more info now.


Request Information Today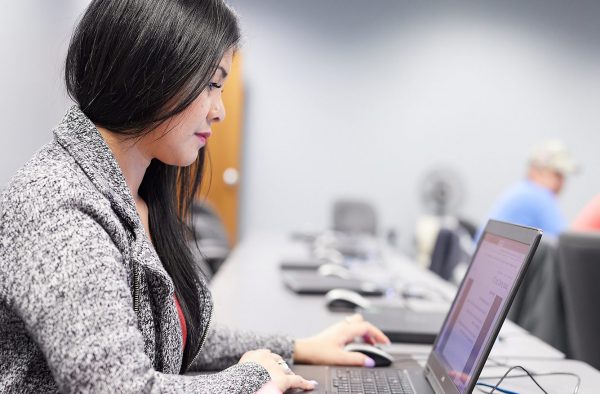 Convenient, Focused Scheduling
UIU Environmental Science students have the advantage of focusing on fewer classes at once with the Two-at-a-Time schedule.
The Environmental Science bachelor's degree program is offered through UIU's School of Arts and Sciences.
8
%
Projected growth in environmental scientist and specialist jobs from 2018 to 2028
100
%
Students in this major who complete a capstone course, including an individual project advised by a faculty member
94
%
UIU graduates employed or continuing their education within 6 months of graduation
Admissions
When you're ready to apply for your bachelor's degree in Environmental Science, we're ready to help you every step of the way.
Or Try This
If Environmental Science is not quite what you are looking for, check out our Conservation Management program.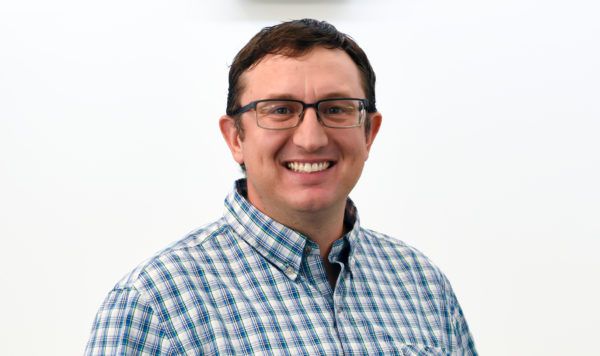 Faculty Spotlight
Paul Skrade, Ph.D.
Assistant Professor of Biology (2015)
I feel incredibly fortunate to get to work with students in the field sciences programs (Conservation Management, Biology, and Environmental Science) at Upper Iowa University. We are able to get students outside and learning hands-on field techniques in specialized classes that are traditionally found at much larger universities. Our rural location in the Driftless Area of Northeast Iowa surrounded by bluffs, streams, forests, and rivers is perfect for making this happen. Alumni of our programs work for the Departments of Natural Resources, County Conservation Boards, the Fish & Wildlife Service, the Natural Resource Conservation Service, and many, many other places that help us learn more about and protect our planet.
Frequently Asked Questions
Find the answers to students' most frequently asked questions about UIU's bachelor's degree in Environmental Science. If you don't see the answer you need, contact us for help.
What are the similarities between the emphases?
Across the four emphases, Environmental Sciences takes a systems approach and focuses on solutions to the challenges we face. The program shares a common core of coursework in the environmental sciences, including environmental ethics and environmental policy. The Water-Food-Energy nexus provides a central organizing concept for the program and provides students with the broad background to be flexible and resilient in their future career directions. It includes mathematics coursework to ensure that students are adept with the quantitative analyses and modeling that are important skills in the discipline.
What distinguishes the Ecosystems emphasis?
The Ecosystems emphasis includes a strong foundation in biology, chemistry, physics and math, plus the flexibility to focus in the student's specific area of interest, including hands-on, field-based courses in soils, geomorphology, hydrology and biology.
What distinguishes the Geosciences emphasis?
The Geosciences emphasis includes more GIS (geographic information systems) coursework, so students develop a skill that is valuable across many disciplines and career areas, in addition to geomorphology and hydrogeology.
What distinguishes the Sustainability emphasis?
The Sustainability emphasis includes further coursework in economics and political science, equipping graduates to apply their knowledge in natural resources and environmental sciences to the success and profitability of enterprises in the public, private and nonprofit sectors of the business world.
What distinguishes the Regenerative Agriculture emphasis?
The Regenerative Ag emphasis is an innovative program for students interested in new and unconventional approaches to agriculture and food systems, in the US and around the world. Beyond sustainability, the focus is on shifting towards building the resilience and improving the quality of water supplies, soils and landscapes, while producing necessary resources.
Tell me more about Regenerative Agriculture.
Regenerative Agriculture refers to principles and practices of land management and farming that increase biodiversity, enrich soils and improve watersheds. An emphasis in Regenerative Agriculture within Environmental Sciences takes advantage of current and increasing interest in locally sourced foods, heirloom and unconventional crops, multicropping systems, low-input farming methods, permaculture, free-range and pastured animals. Entrepreneurial businesses focused in these areas are springing up everywhere, and address concerns with food safety, nutritional value and security of food supply.
Fayette and the neighboring area host a variety of farms and value-added agricultural businesses, from farmers markets, Community Supported Agricultural (CSA) producers, and dairies that process their own milk products to heirloom-seed companies, breweries, and aquaculture facilities.