NOTE: UIU is no longer accepting applications for this bachelor's degree program.
The UIU Advantage
An English major enhances your ability to excel in whatever professional arena your destiny places you! In UIU's English program, you will study writing with a New York Times bestselling author and literature with internationally respected critics; you will also learn design, editing and even mentoring techniques.
Why English at UIU?
Faculty is published internationally, both creatively and critically.
This program provides hands-on experience in editing and publishing.
Learn from faculty who have real-world experience and are experts in the fields they teach; enjoy the support of helpful, caring staff who are there for you from start to finish.
Minors are available in Creative Writing and English.
Areas of Emphasis
Traditional English: This emphasis focuses on literature and criticism with students reading, discussing and analyzing literature from many periods and genres. Students have ample opportunity to interact with faculty members about an area for specialization of their studies. Professors also will bring their own specialty areas into the classroom. Some areas of interest include Irish studies, African-American literature, and adolescent literature.
Creative Writing: Students can opt for the creative writing track for the English major, combining creative writing curriculum with a foundation in literature coursework. Students work with faculty who are published authors, complete a craft and technique course, and participate in workshops. Completion of this option requires a thesis. Students of creative writing gain knowledge in "Introduction to Creative Writing," "Craft and Technique of Creative Writing," and two of three advanced workshops (in fiction, poetry and non-fiction writing). A creative writing thesis rounds out the coursework. Students benefit from working closely with faculty who are published authors themselves, and have the chance to submit work for awards through the program's membership in the Associated Writing Programs. A creative writing group is active on campus. Students may also attend workshops by invited authors and editors during International Authors Day and the Midwestern Literary Project held on campus each fall and spring, respectively. Students also have the opportunity to take part in a project-based learning experience writing, editing, publishing and publicizing the UIU literary journal, Volga River Review, featuring the poetry, fiction and non-fiction works of university students, faculty, staff and alumni.
English Secondary Education: This emphasis is a pre-professional program to prepare the student to teach English courses at the high school level. Preparation includes both literary review and criticism as well as writing skills. Students must also complete requirements in the Andres School of Education.
Build Your Program
English Courses
See course descriptions for the classes you need for your English degree, as well as any general education requirements.
Academic Calendar
Keep up with your academic program's registration deadlines, session dates, holiday breaks and exam schedules.
Careers in English
Recent UIU English majors have found success in these professional fields: college athletics coaching, college teaching, ESL teaching, high school coaching/teaching, law, professional communications, retail management, and speech language pathology.
Ready For More?
Request more info now.


Request Information Today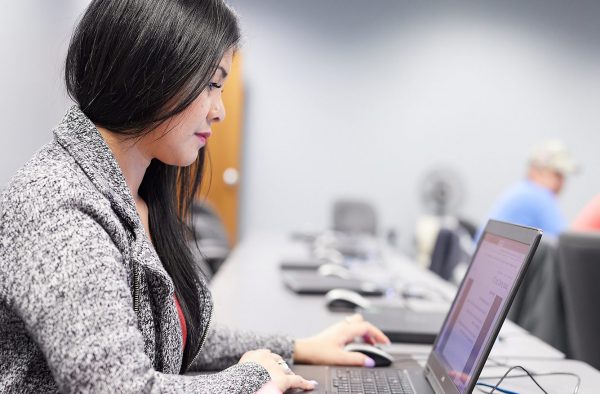 Convenient, Focused Scheduling
UIU English students have the advantage of focusing on fewer classes at once with the Two-at-a-Time schedule.
The English bachelor's degree program is offered through UIU's School of Arts and Sciences.
100
%
Graduate school placement of graduates over thirty-year period
13
:

1
Student to faculty ratio means small class sizes and one-on-one time with instructors
94
%
UIU graduates employed or continuing their education within 6 months of graduation
Admissions
When you're ready to apply for your bachelor's degree in English, we're ready to help you every step of the way.
Go Further with a ????
If English is not quite what you are looking for, check out our Communication Studies
program.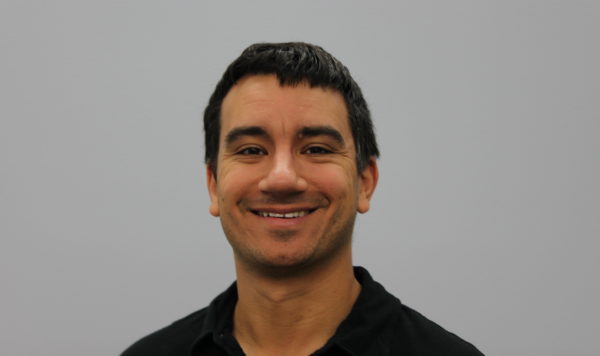 Faculty Spotlight
Tom Jordan, Ph.D.
Associate Professor of English (2013)
Literature is both a record of a people's past and a potentially imaginative departure from it. In the classroom, I encourage students to read carefully and critically—approaching texts in novel ways, attentive to detail and nuance and skeptical of flawed or limited reasoning—but also creatively—imagining new paradigms for knowledge production, new ways of understanding, and more humane ways for framing public debate. To listen to a discussion on the importance of studying literature, click here.