Concurrent Enrollment Program UIU Department of Nursing CEP
Eligibility Requirements and Application Process
Be accepted into the nursing program at your community college.
Complete all community college prerequisite requirements. There are no UIU prerequisite requirements.
A cumulative GPA of 2.5 or higher from all schools attended is required for admission to the UIU RN-BSN nursing major and CEP program.
Register for and attend a CEP information session offered through the community college.
All students who have completed the eligibility requirements for the CEP are eligible to apply.
Students must be accepted in the Nursing or CEP program at the community college first.
Once accepted to the Nursing or CEP program at the community college, you may apply to UIU.
Prospective students are encouraged to reach out to the UIU Nursing academic advisor for more information.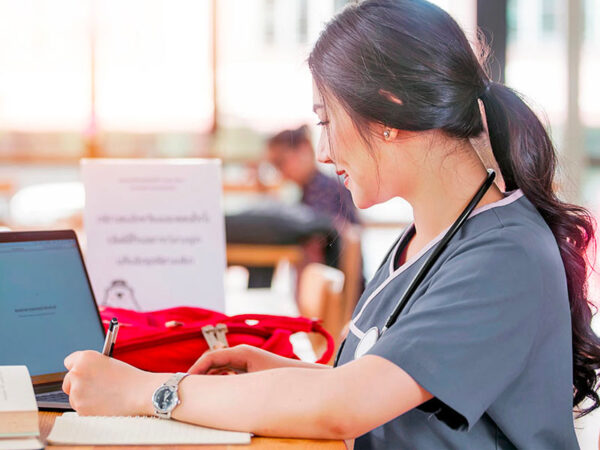 CEP locations
Find your program:
Maricopa County Community Colleges:
Glendale Community College
Phoenix Community College
Estrella Mountain Community College
Paradise Valley Community College
Scottsdale Community College
Mesa Community College
Chandler-Gilbert Community College
GateWay Community College
Easily Transfer Credits
Whether it's been a single semester or several years since your last college course, UIU makes it easy to apply those credits to your degree. We accept up to 90 credits from four-year schools or 78 credits from two-year schools. Plus, your professional experience and test scores may earn you college credit.
The university also partners with several community colleges in the Mesa area to make the transfer process even smoother. UIU holds articulation agreements with schools across the country, including Maricopa Community College District.
Kathy Schmitz, '14
Nursing RN-BSN
At 56 years old I decided it was time to get my BSN. A friend introduced me to UIU and the RN - BSN program. I was hesitant; it's been a long time since I have been in school. I am now fully engaged in the nursing program. It is hard for me to explain the impact returning to school has made on me. I actually look at the nursing profession in a whole new light, the difference in having an ADN and working towards my BSN makes me feel "more professional". I would highly recommend UIU-Mesa and the instructors. I have felt supported through the entire process.